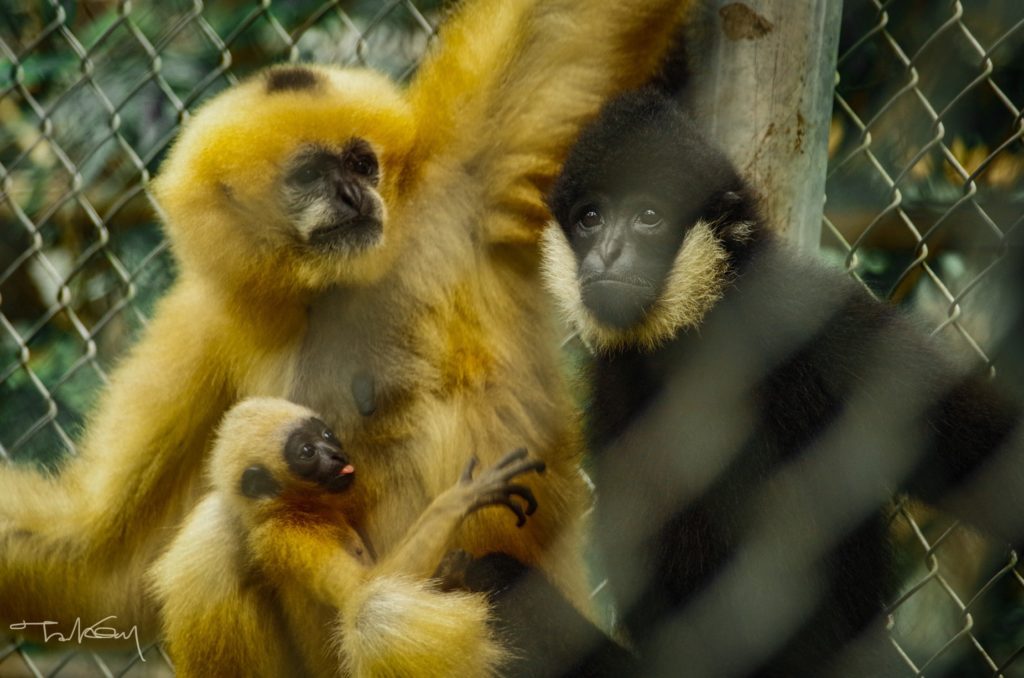 A short story about gibbons Lolem, Lucky & their little family

A little family, a great happiness.

Lolem,the mother gibbon who had been depressed for her whole life, she've layed on the cold ground for all day long. Lucky– the father gibbon who was locked up for years in a small crate at the middle of a crowded city, day by day, strained and stressed out by the trafic noises and thousands sound of human city.
They were rescued. Once again they were immersed in nature, plants and then …they found each other. Their love bear fruit, they gradually began to build a small family, and this will probably be the family they live with for the rest of their lives.
Both have experienced seemingly insurmountable events. And perhaps the most regrettable thing is that none of us can go back in time and bring them back to where they were born and belongs, where they can freely fly for miles through endless jungles. But there are little things we can do is giving them a beautiful living place, wherether surrounds by green color of trees, there are birds and cicadas singing. Let's give them the fruits and vegetables which they need. Let them wake up with peaceful mind every morning, let them sing the beautiful songs of the apes together. And…perhaps, most important of all: they will never have to be separated again.
 Join us to help them, even for the smallest of things!
 Thank you!
EPRC 03/2021
(Visited 279 times, 1 visits today)