Do you know that we have a special Loris Night Tour? Normally when you join the 15-minute tour by Cuc Phuong guide, you cannot see lorises because they are sleeping obviously in the day. At EPRC Vietnam, we offer a Loris Night Tour at some specific loris cages for educational purposes and for true loris lovers – who don't buy loris and keep them at home unhealthy.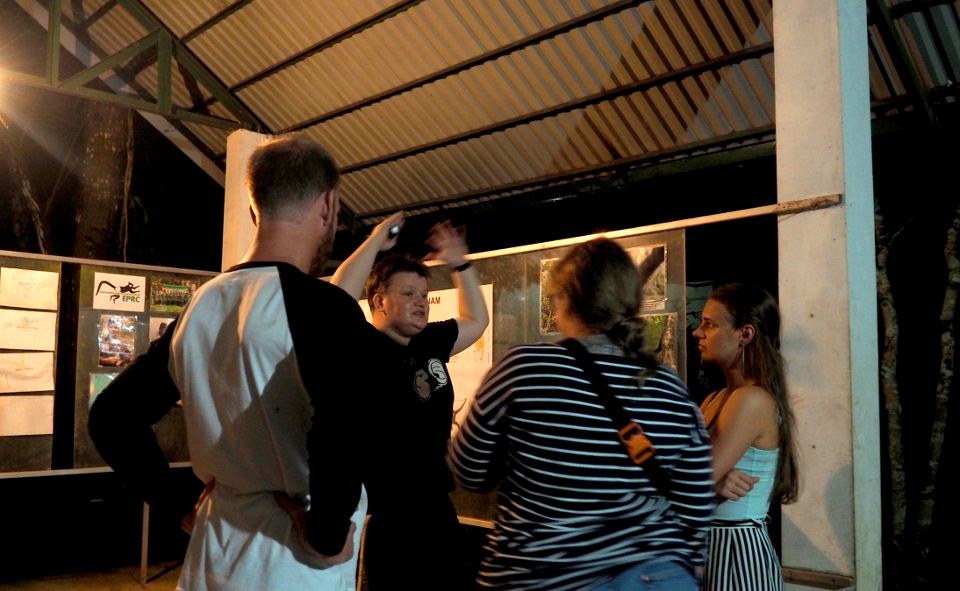 » At the beginning of the tour, you will have a brief introduction about lorises, how to differentiate Slow and Pygmy Lorises, and their current status in the wild.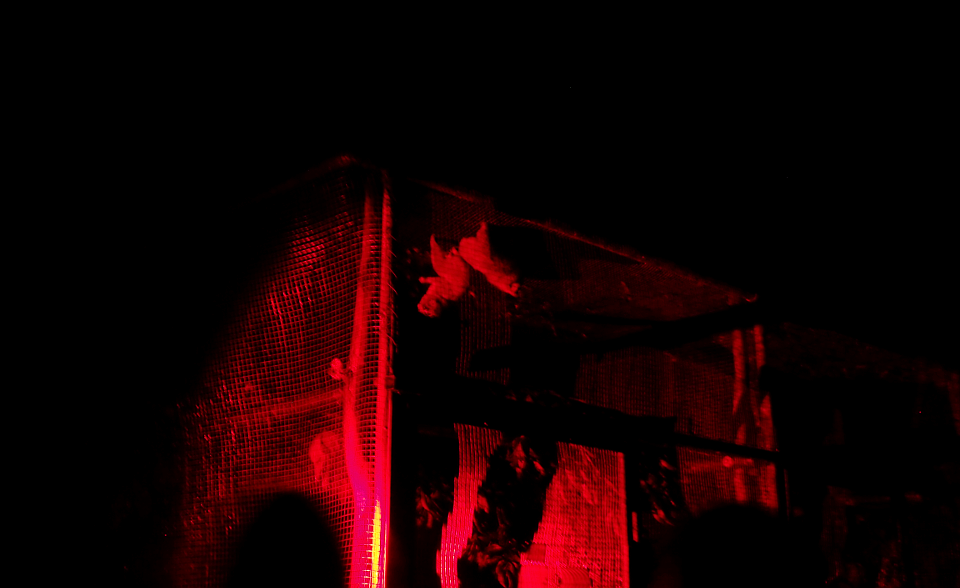 » You may stumble upon this super adorable scene: lorises hang themselves upside down from the tree branch or mesh.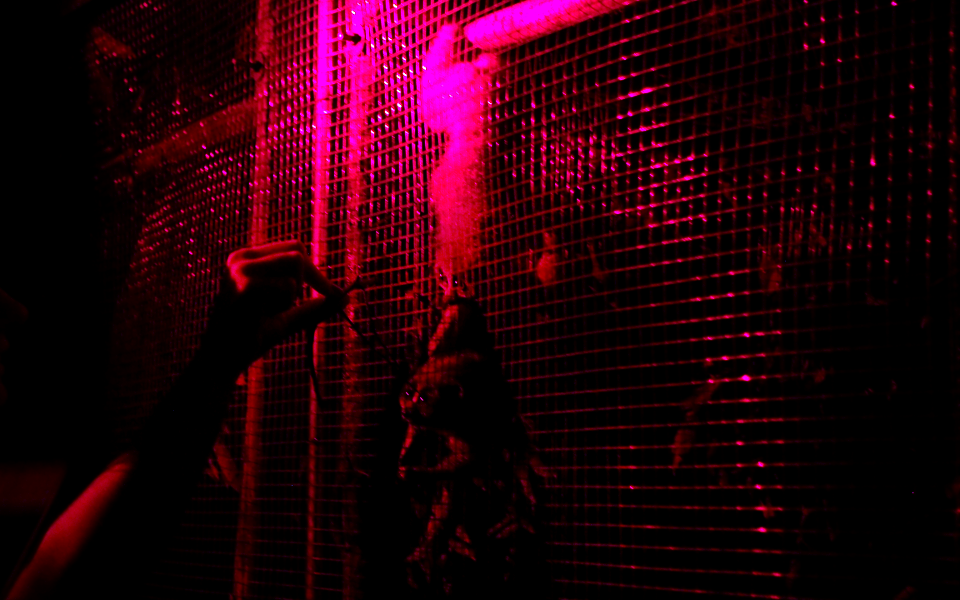 » We will prepare stick insects and tree sap so you can feed the lorises over the mesh. In the photo there are 2 pygmy lorises fed with stick insects. Look at those lovely deary eyes!!!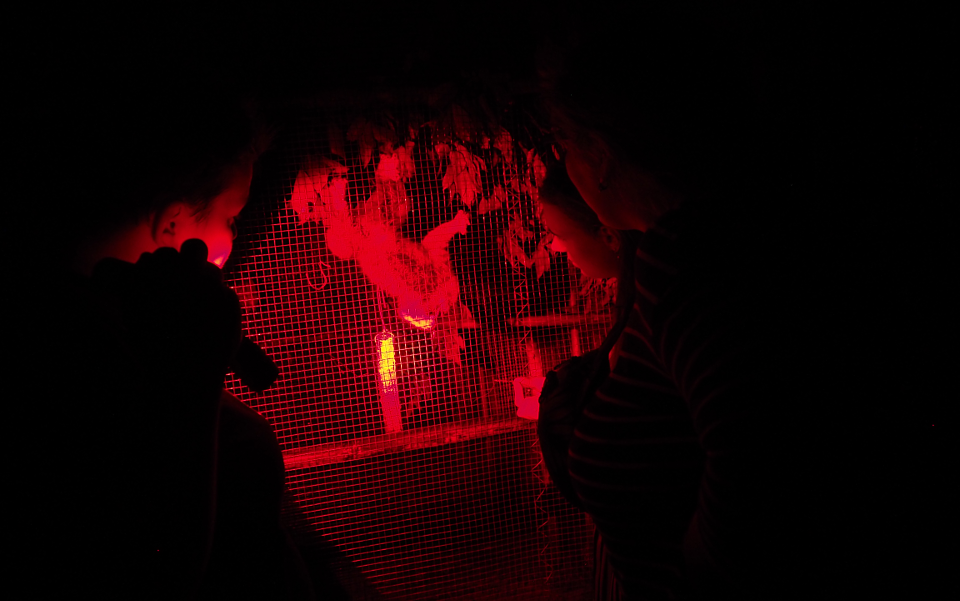 » You can feed lorises directly. We have to use red torchlight so as not to hurt lorises' vulnerable eyes.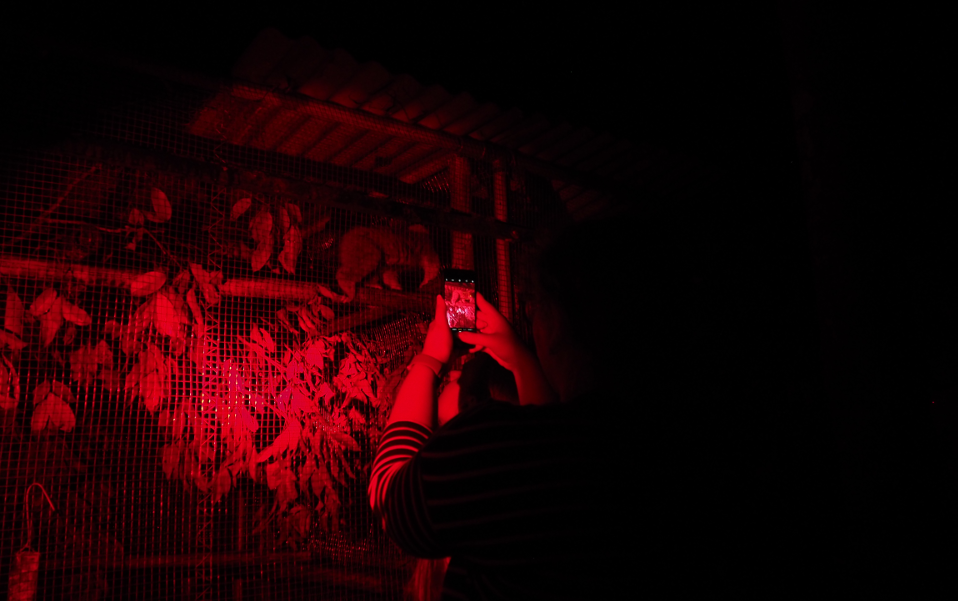 » Therefore taking photos will be some struggle. However, seeing lorises with your own eyes is for sure unforgettable experience which cannot captured by photos.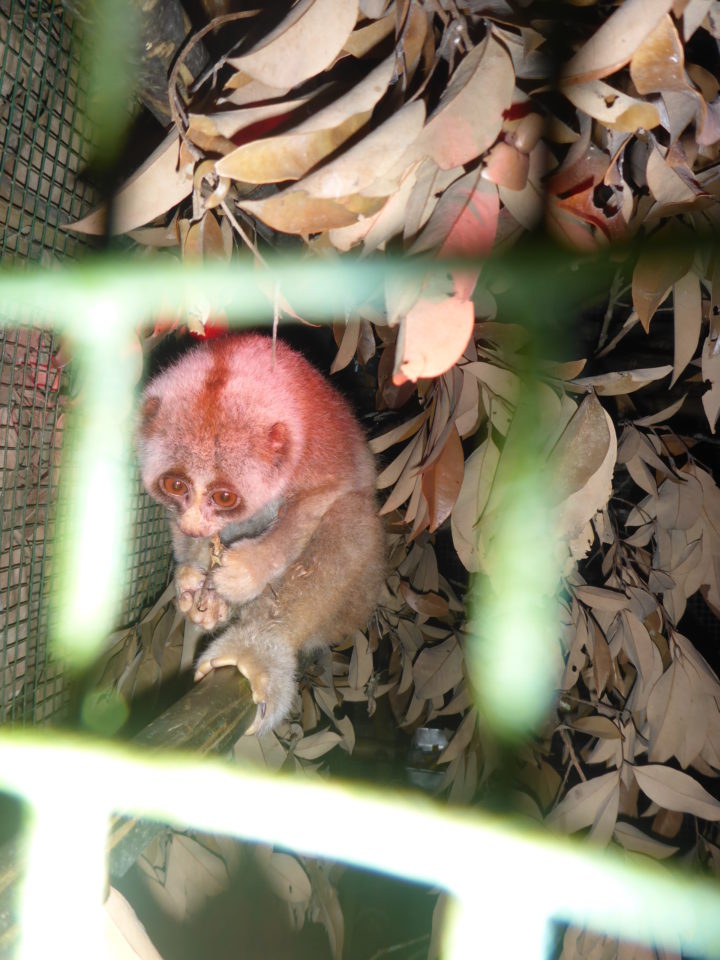 » A slow loris enjoys his delish treat.
INFO ABOUT THE LORIS NIGHT TOUR:
In order to book this tour, you just need to express your wish at the receptionist counter of Cuc Phuong National Park.
Loris Night Tour will be guided by EPRC specialist.
Available languages: English, German and Vietnamese.
Total duration for the tour is 1 hour.
Tour fee: $25 for 1-2 people.
Every extra person pays extra $5/each. The maximum size for independent bookings is 6 people, and for tour bookings is 8 people.
Things to bring: Mosquito repellent, Anti-slippery shoes, Mobile phone with flashlight (to see the way to loris closures).
A lovely footage of EPRC lorises sharing a stick insect:
(Visited 229 times, 1 visits today)