27/ 04/ 2022 – The Male Red-shanked douc Langur was handed over after long time of being kept illegally. Langur & rice?
After receiving news from
Vu Quang National Park
ranger our staff departed at 3 am. The rescued animal is a
Red-shanked Douc langur
. He was kept by local man for a long time. Until the man learned that this was illegal, he finally handed over to the Vu Quang National Park.
According to his narration, most of the time he fed the Douc langur with rice, rice crackers and some lettuce.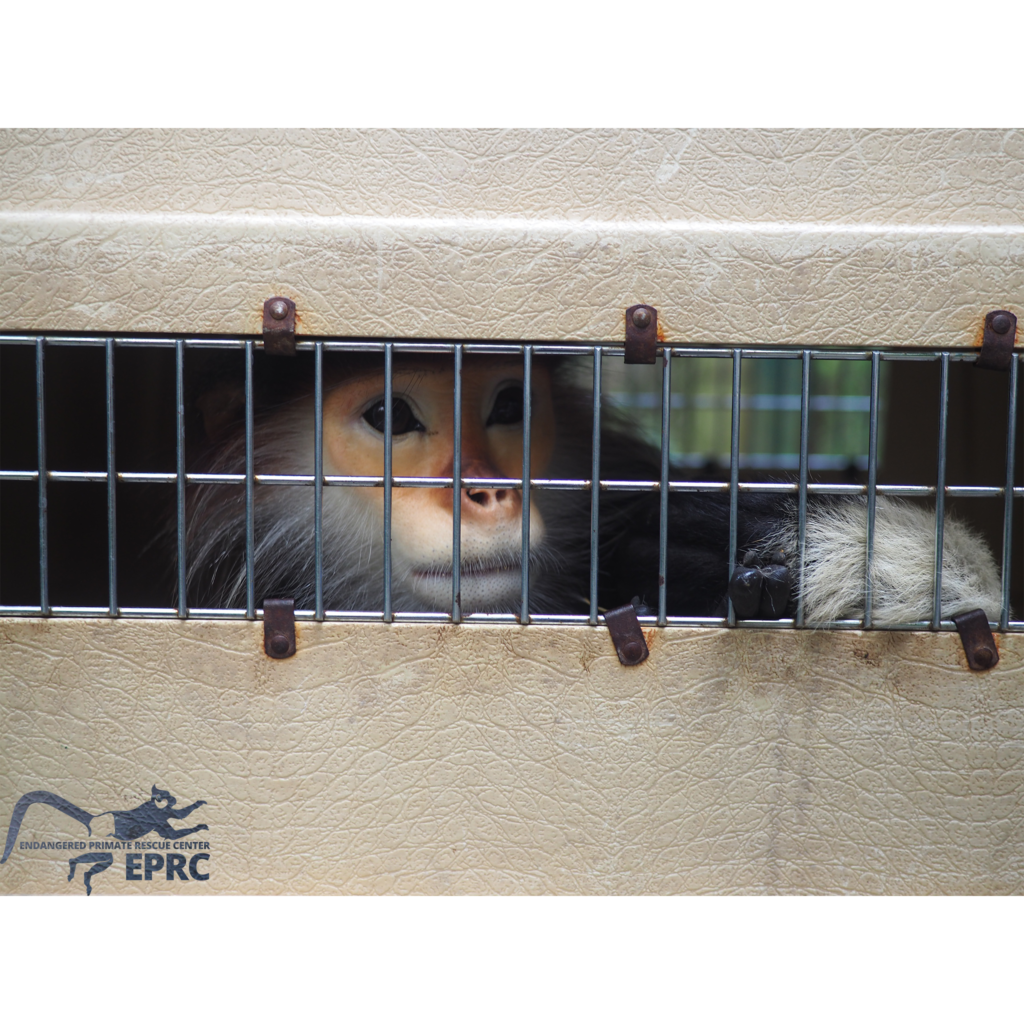 After receiving the Douc langur from Vu Quang Rangers, 6 hours on the road, then we are finally brought him back to EPRC safely. Initially observed, he is very skinny and showed signs of malnutrition for a long time.
We are currently monitoring and taking extra care. The first step is to giving him a suitable diet to gradually restore his health.
We will do our best to help him soon recover.
(Visited 130 times, 1 visits today)