EPRC Newsletter May Issue Now Available
We have just released EPRC newsletter covering highlighted news over the past 3 months of 2017. Click here to subscribe and also to check out previous issues!
In this issue, we will give you information about new babies at EPRC (yay!), newly confiscated primates at EPRC and so on. Subscribe to our newsletter too to stay alerted of what's going on in EPRC!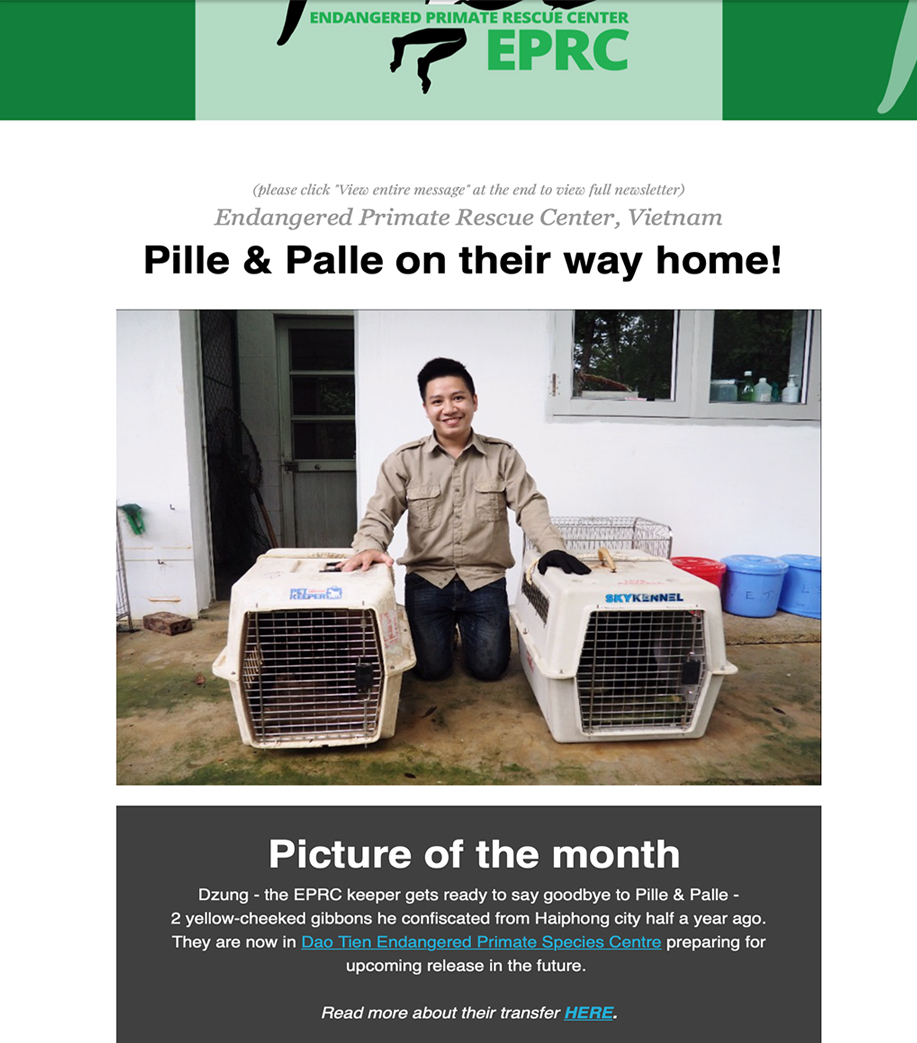 DON'T FORGET THAT YOU CAN MAKE YOUR NAME APPEAR IN OUR NEWSLETTER WITH A SIMPLE ACTION:
(Visited 134 times, 1 visits today)