A Name and A Home at EPRC
EPRC is welcoming a new gibbon who was kept by a family for twelve years in Hoa Binh Province. The family got it as a gift by a friend who brought it all the way down from Gia Lai Province at the border of Cambodia. At that time the gibbon was a baby of less than a year old and her fur color had not changed to black yet.
They named her Thien Tam, which means good heart in Vietnamese, and she got used to life among humans, being pet and taken into people's arms, being fed with the same food the family was eating everyday: rice, meat, fruits… We also learned they got a second baby gibbon to keep her company, who died of sickness.
When she grew up, most likely because of the complications of keeping an adult gibbon in their home, the family tried to release her in the mountains behind the house but she came back by herself. After twelve years in captivity, the rangers from Hoa Binh Province Forestry department found out about the gibbon and convinced the family to leave her in our hands.
When we found her she was kept in an enclosure outside with enrichment and shelter for rain. Her fur color had turned to yellow again, reaching sexual maturity, and she didn't have major health issues but was only 5.2kg which is underweight for her age. She now has a new shelter in our quarantine area, and is well looked after.
However, her fate is the same as a lot of primates who continue to be victims of illegal pet trade, which relies on the ignorance of the buyer. Even if owned by individuals with nothing more than good intentions, these sensitive animals will have the most trouble interacting with their own species after they've been raised alone in a home. Being kept as pets deprives them from the necessary behaviors and protocols to communicate with other primates that they would learn in the wild.
We can see for example that our new resident is intimidated by the other gibbons she can hear singing in the center and doesn't dare making much sound at the moment… We will do our best to try reconcile her with her fellows!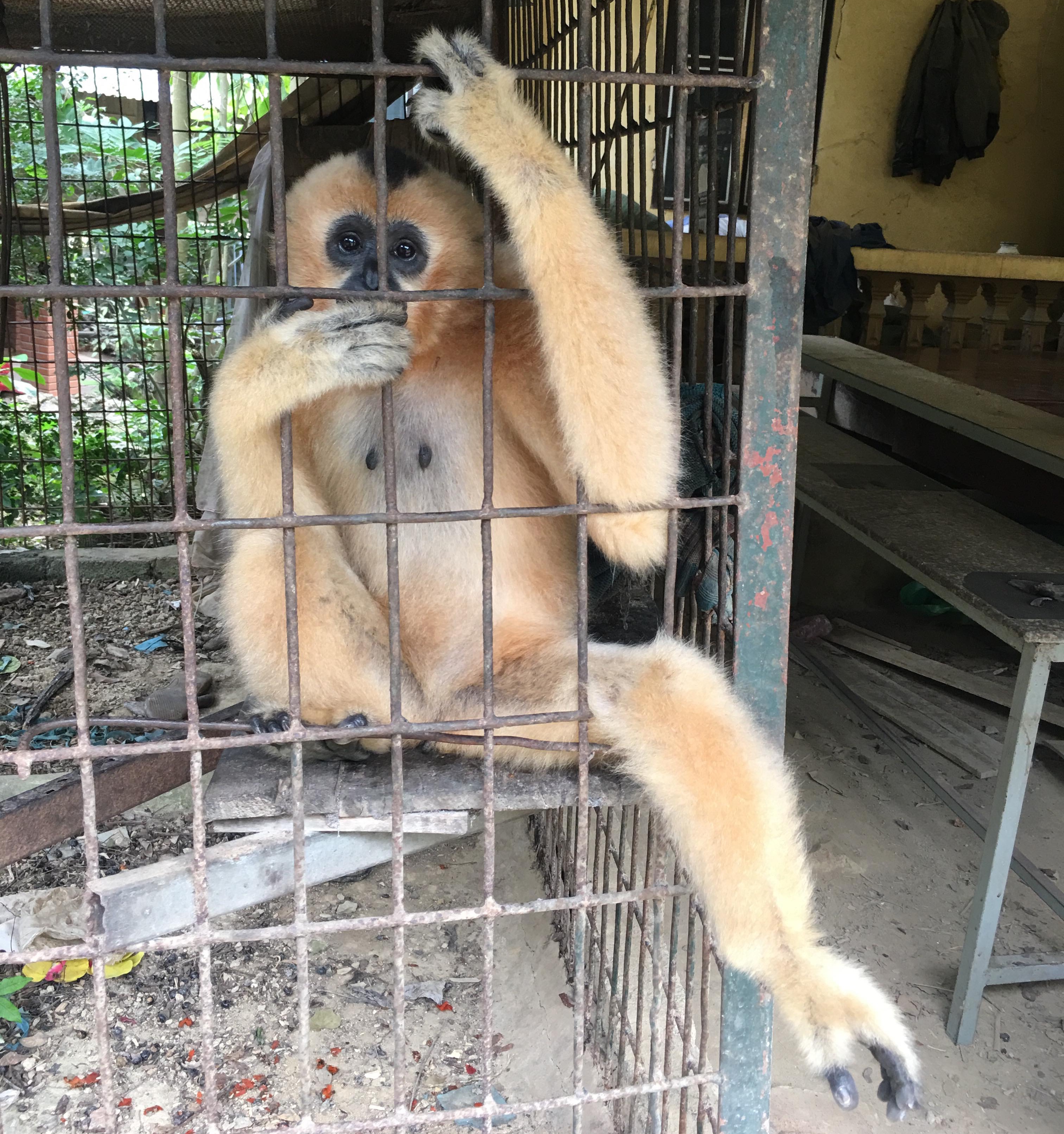 » THIEN TAM, GOOD HEART IN VIETNAMESE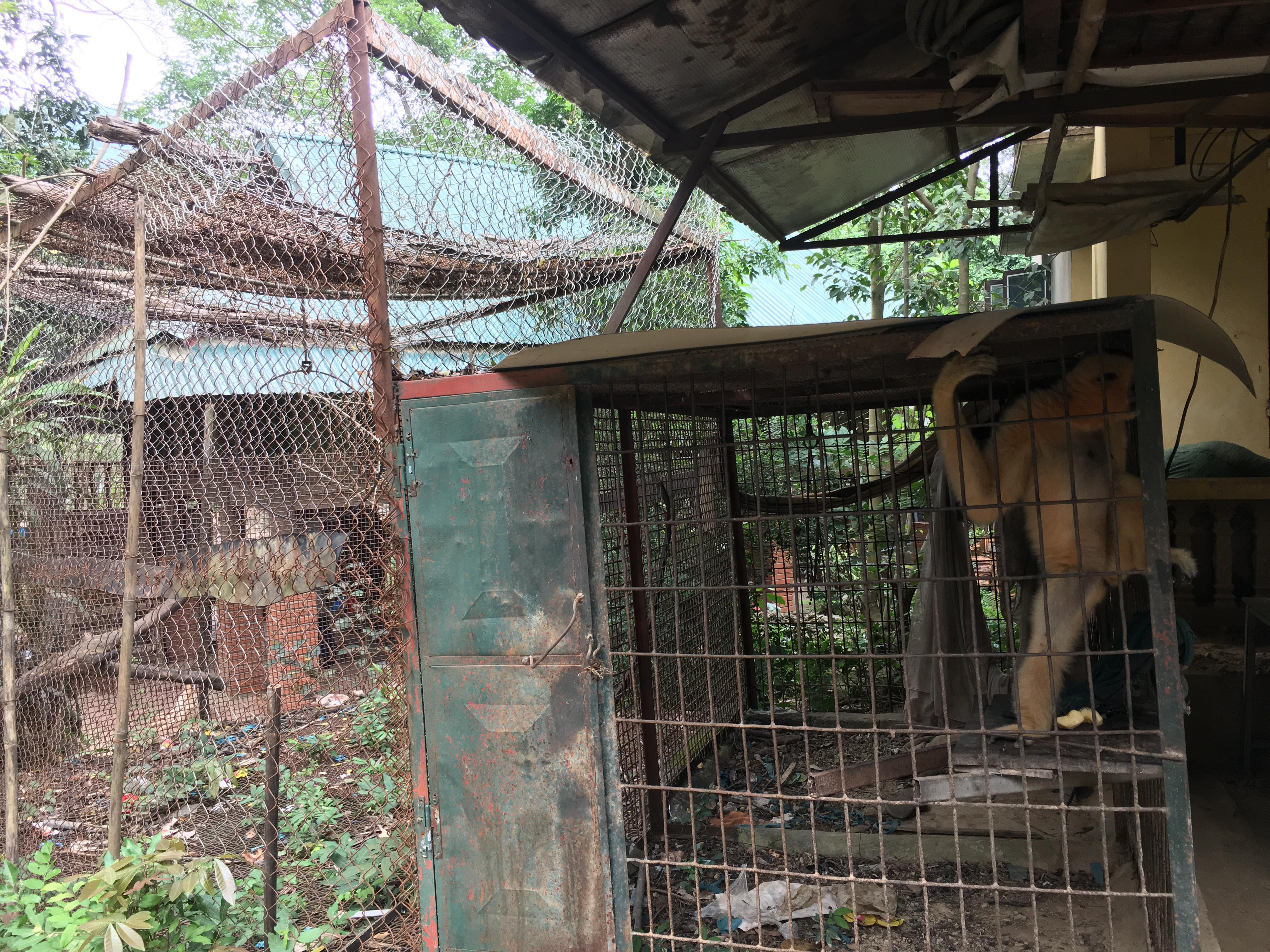 » THIEN TAM IN HER ENCLOSURE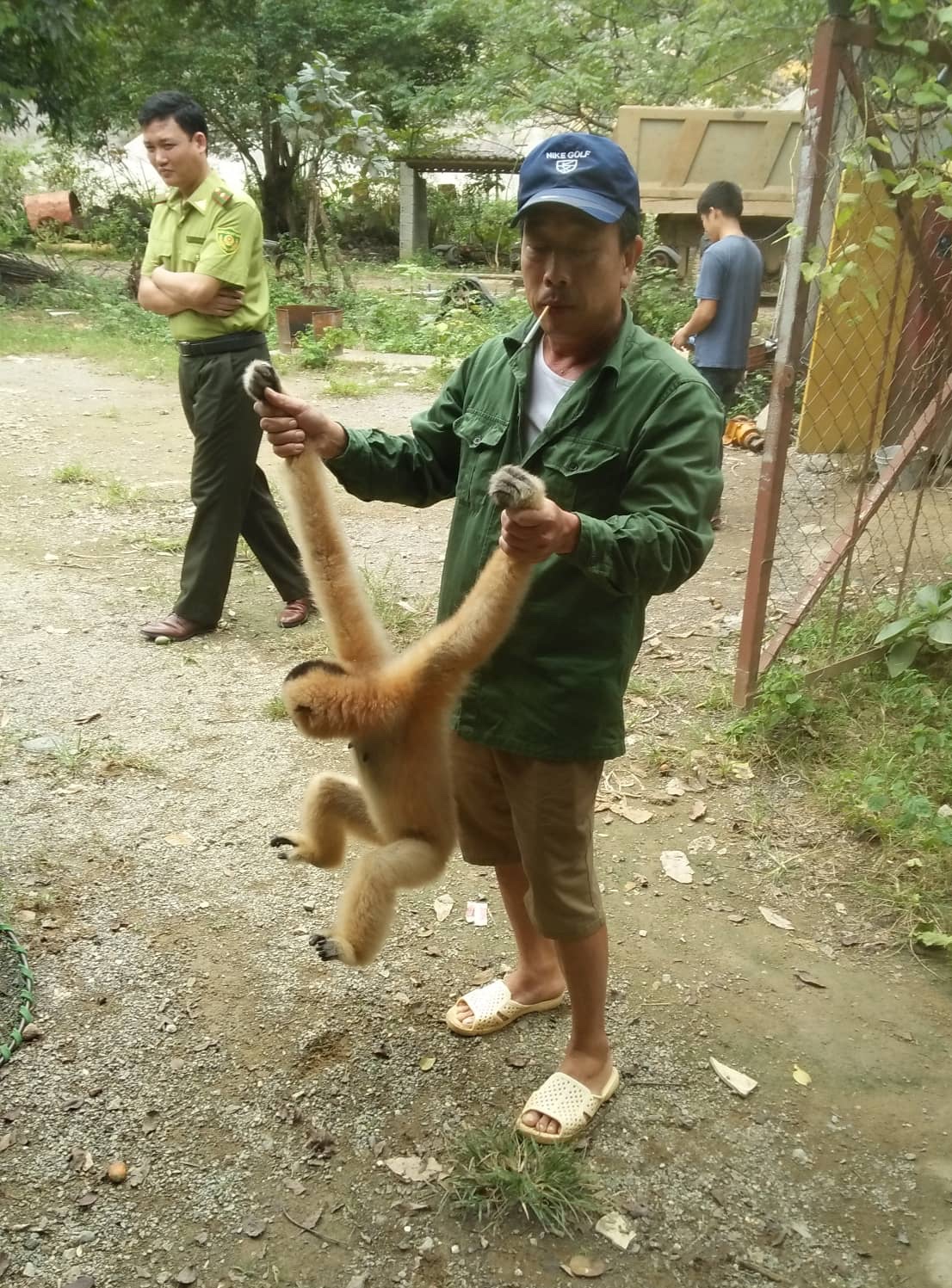 » A FAMILY MEMBER HOLDING HER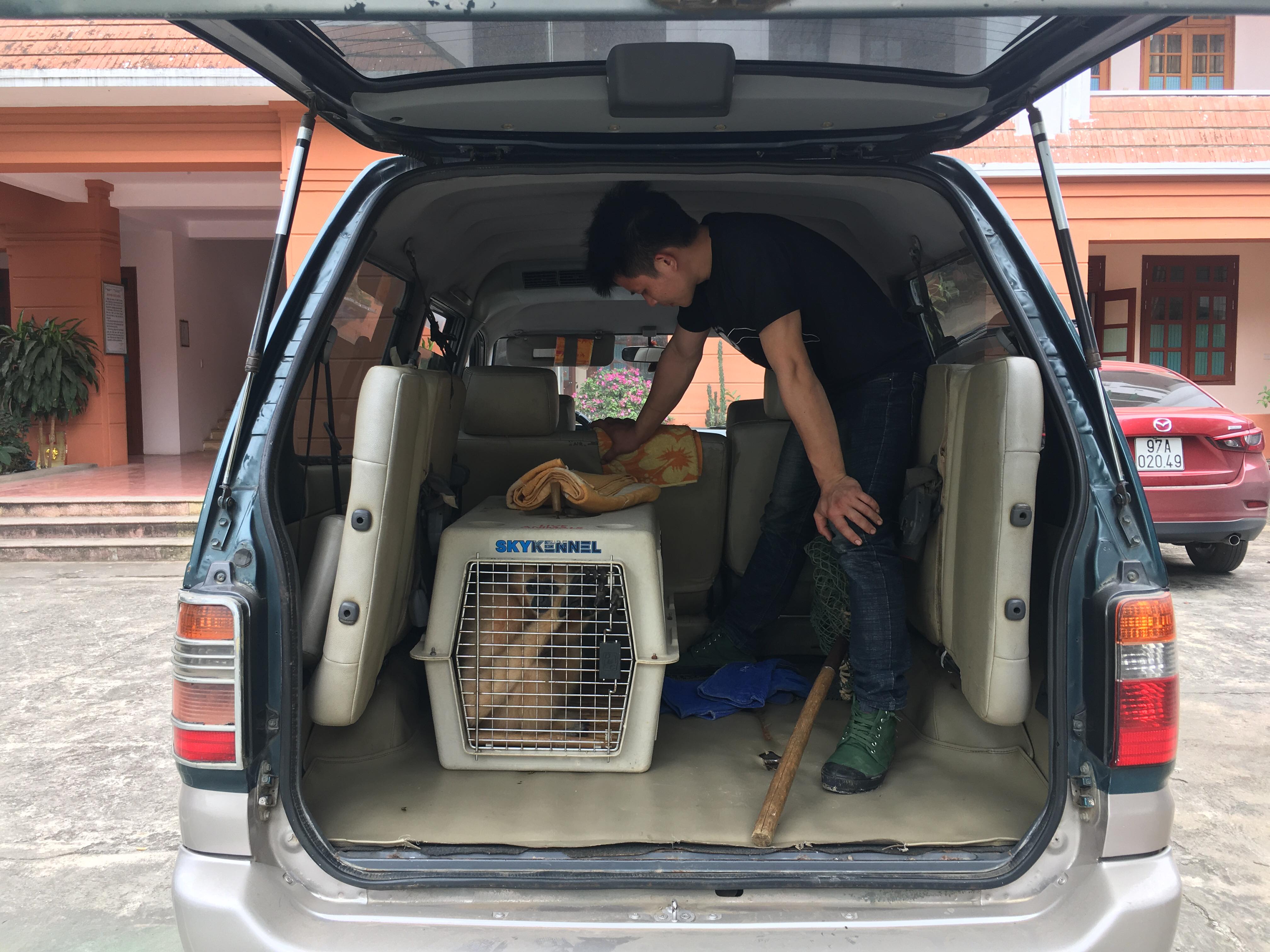 — DON'T FORGET, YOU CAN HELP RESCUE THEM —
Call ENV's national toll-free Wildlife Crime Hotline 1800 1522 to report a crime in Vietnam.
(Visited 164 times, 1 visits today)