With new encounters come new ideas! Nadine works as a keeper in Vienna Zoo and came to volunteer among us for a month. She fell in love with our gibbons and decided to construct them new enrichment and make their feeding time a little bit more challenging!
The concept is to build cubes out of straps that we can stuff with food and hang in the enclosures. A whole team of volunteers and keepers gave a hand to make it happen and had great fun while learning in the process… But make no mistake, it is more complicated than it looks!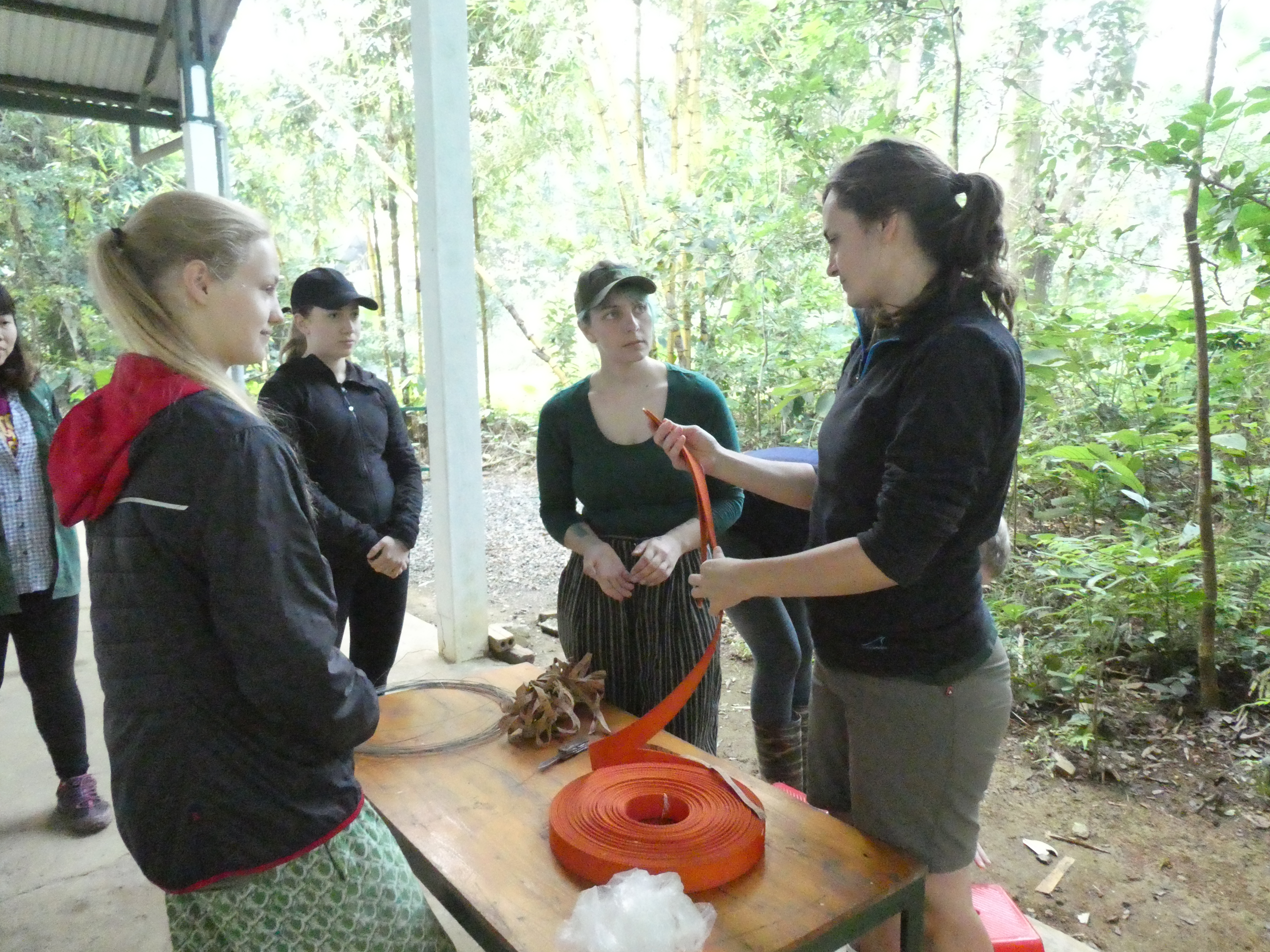 » STEP 1: GATHERING THE EQUIPMENT: THICK STRAPS USED TO MAKE SECURITY BELTS, WIRE, ROPE, A LIGHTER, A PAIR OF PLIERS AND A BUNCH OF MOTIVATED APPRENTICES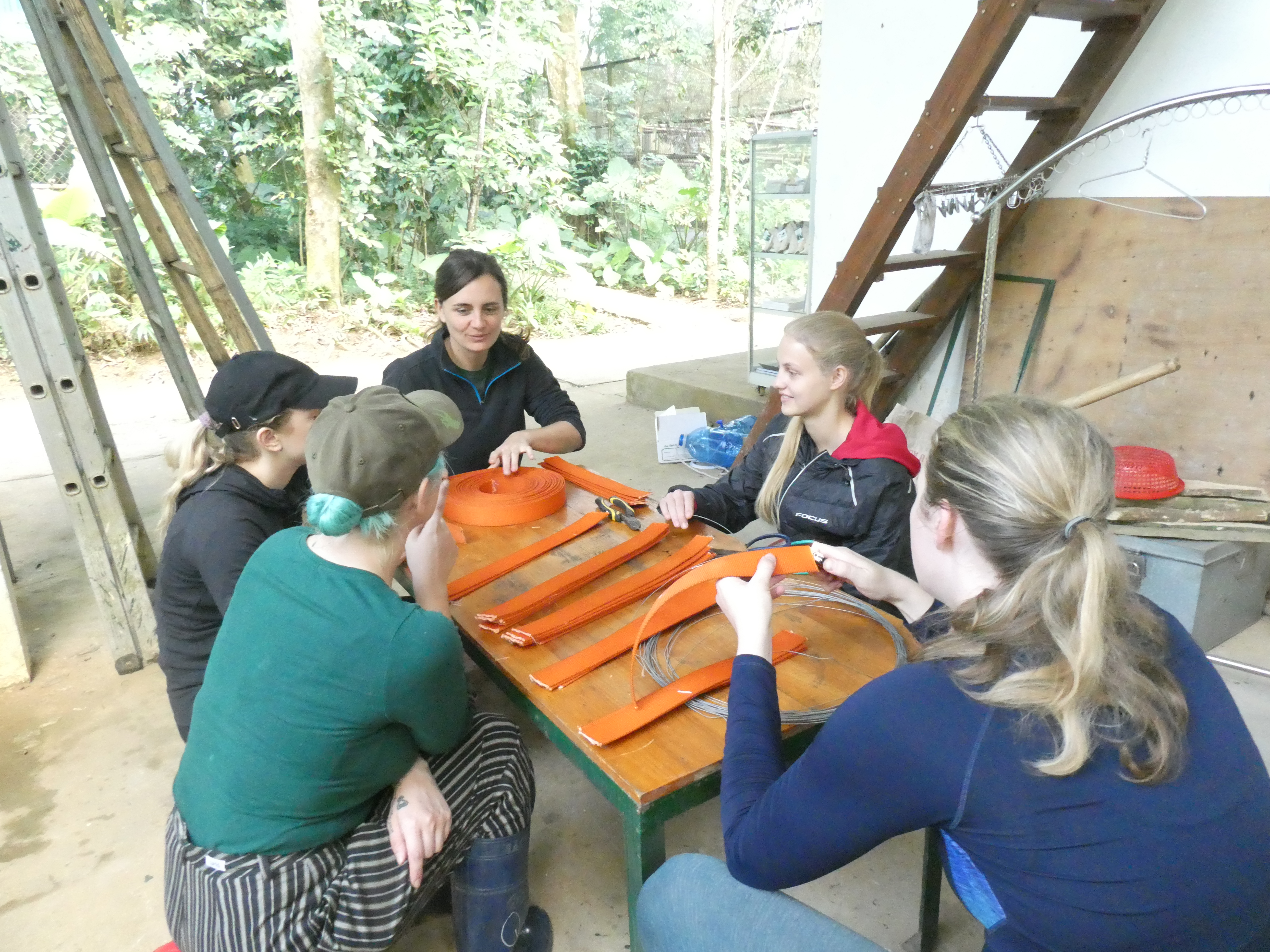 » STEP 2: CUTTING THE STRAPS INTO IDENTICAL SIZE PIECES AND BURNING THE EXTREMITIES.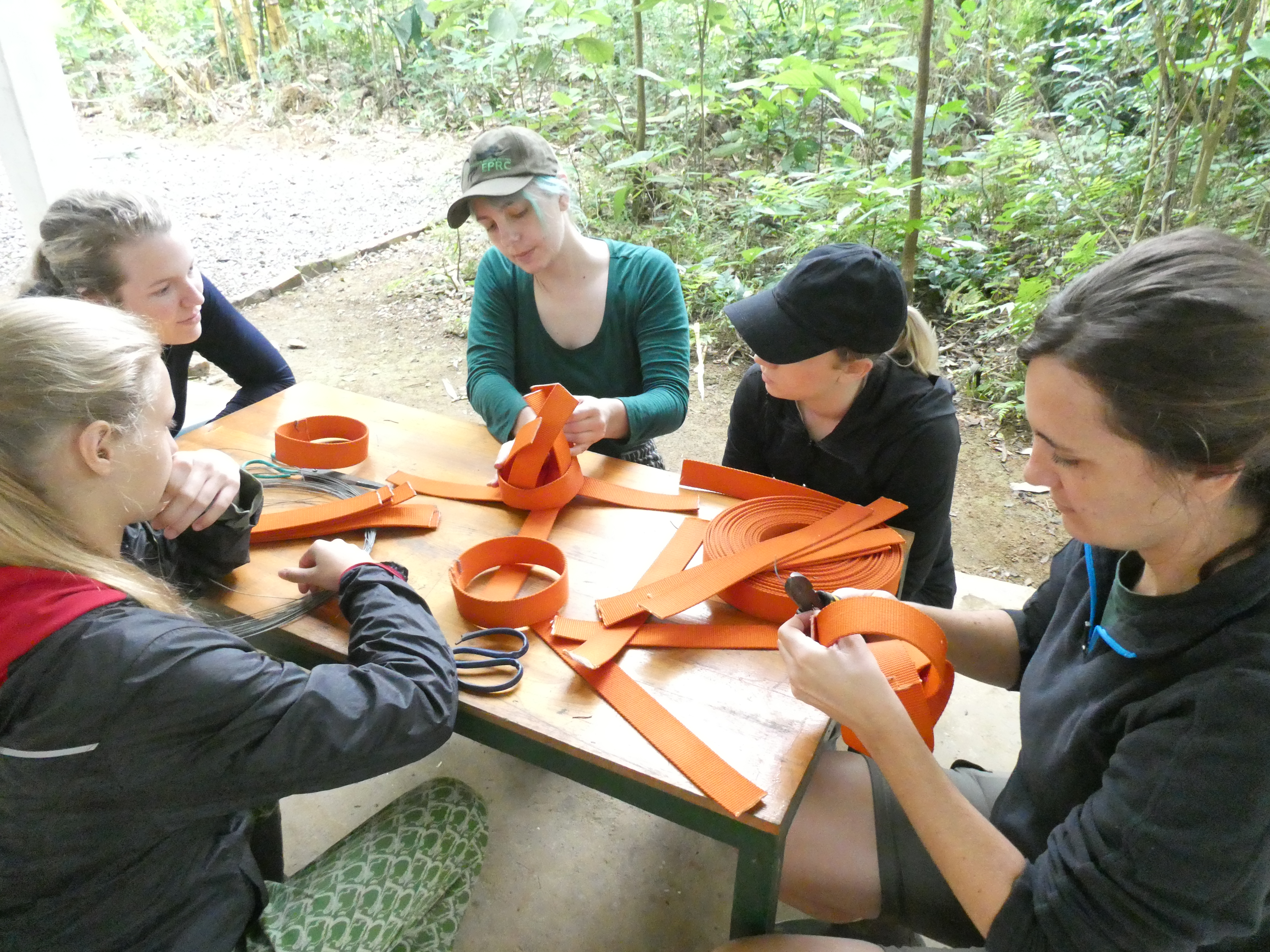 » STEP 3: ATTACHING THE TWO ENDS OF THE STRAPS WITH A WIRE TO FORM A CIRCLE. THEN FROM A BASE OF 4 STRAPS INTERTWINED, START WEAVING THEM WITH THE CIRCLES FROM BOTTOM TO TOP.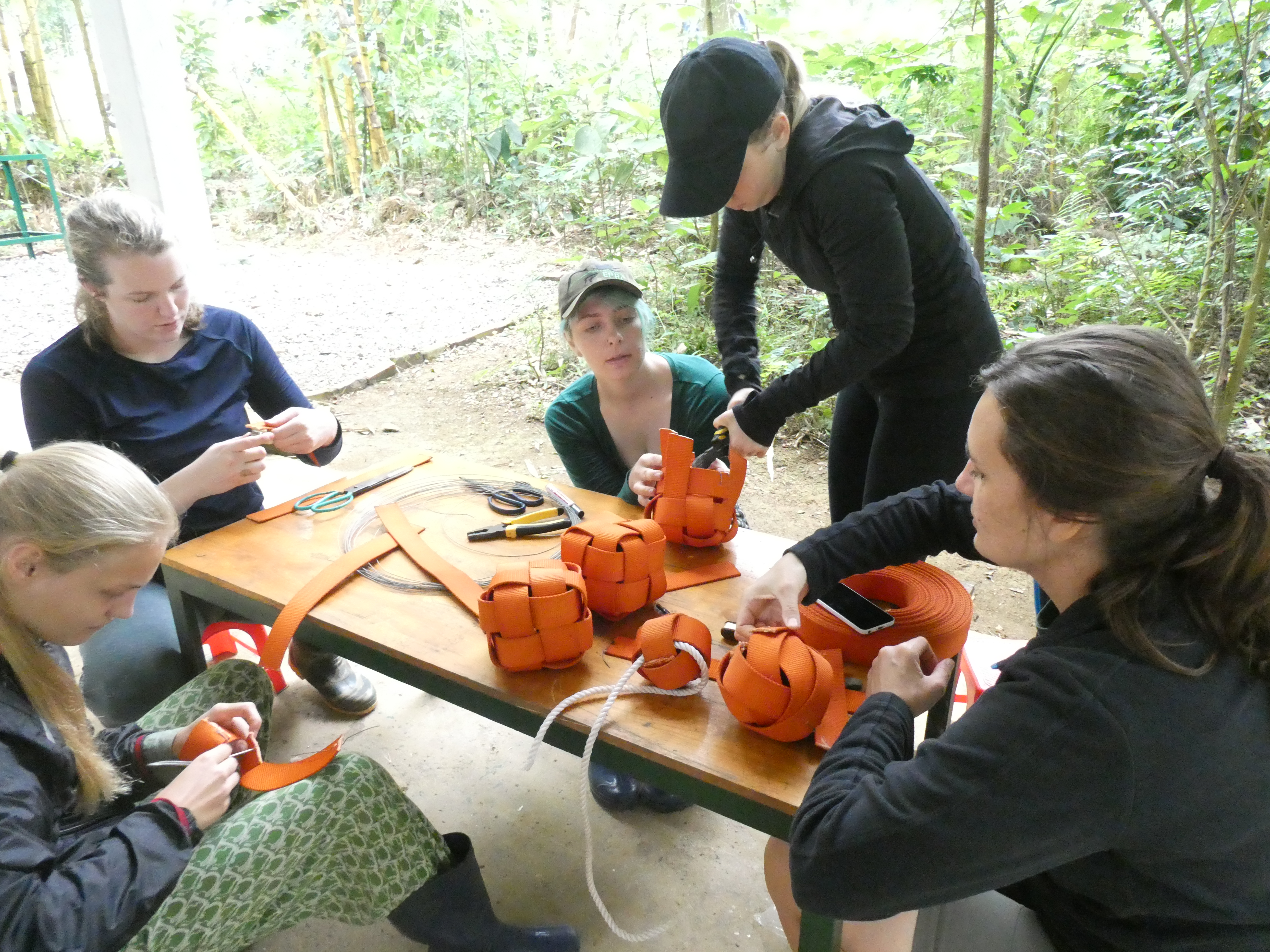 » STEP 4: USING THE WIRE TO ATTACH THE TOP ENDS OF THE STRAPS, CLOSING THE CUBE.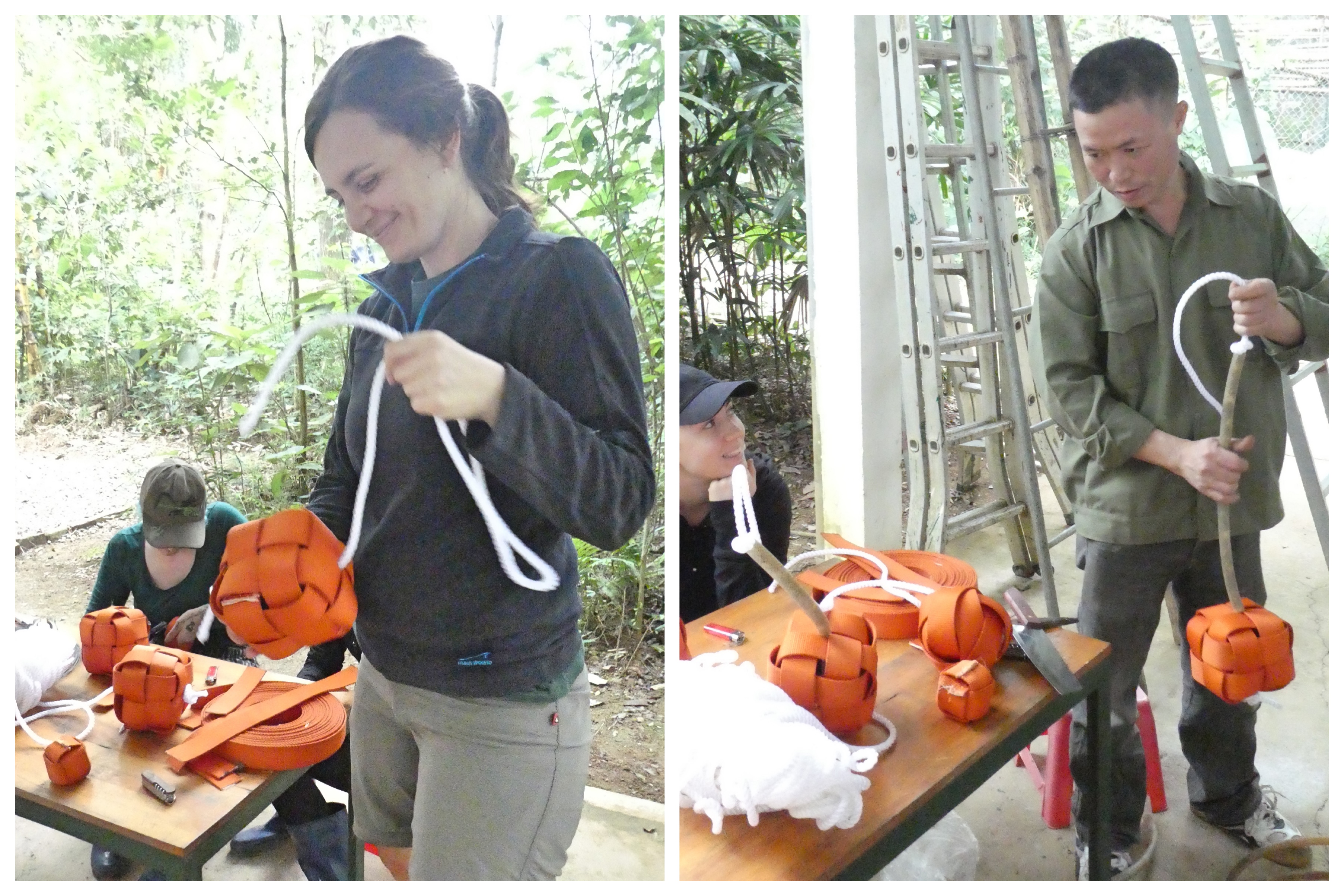 » STEP 5: SLIDING THE ROPE THROUGH THE CUBE AND TIE A KNOT AT THE BOTTOM. TO MAKE IT MORE RESISTANT TO GIBBONS ASSAULTS, SLIDE THE ROPE INTO A PIECE OF HOSE!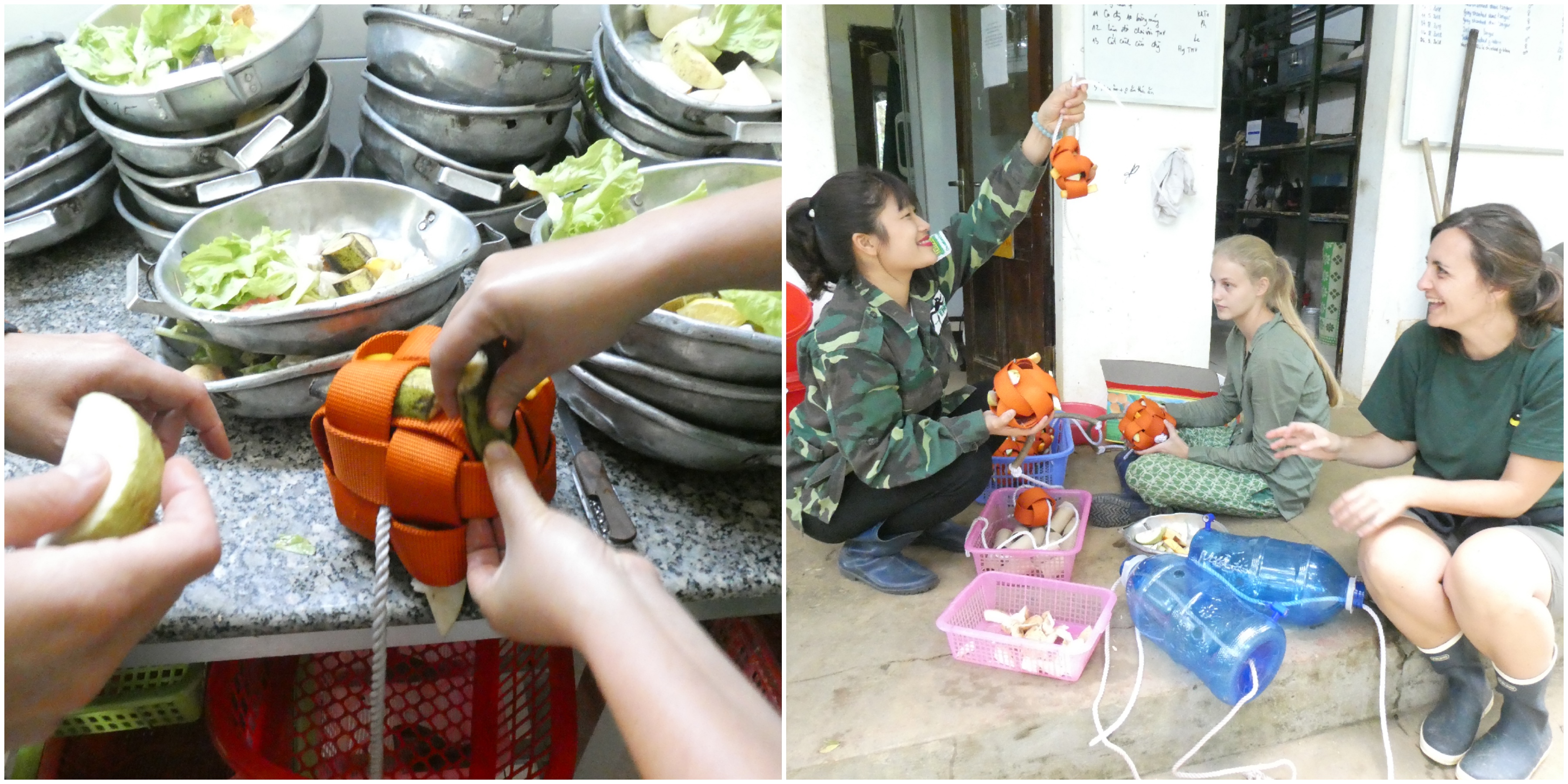 » STEP 6: STUFFING THE CUBE WITH FRESH FOOD: APPLE, BANANA, SALAD… YUM!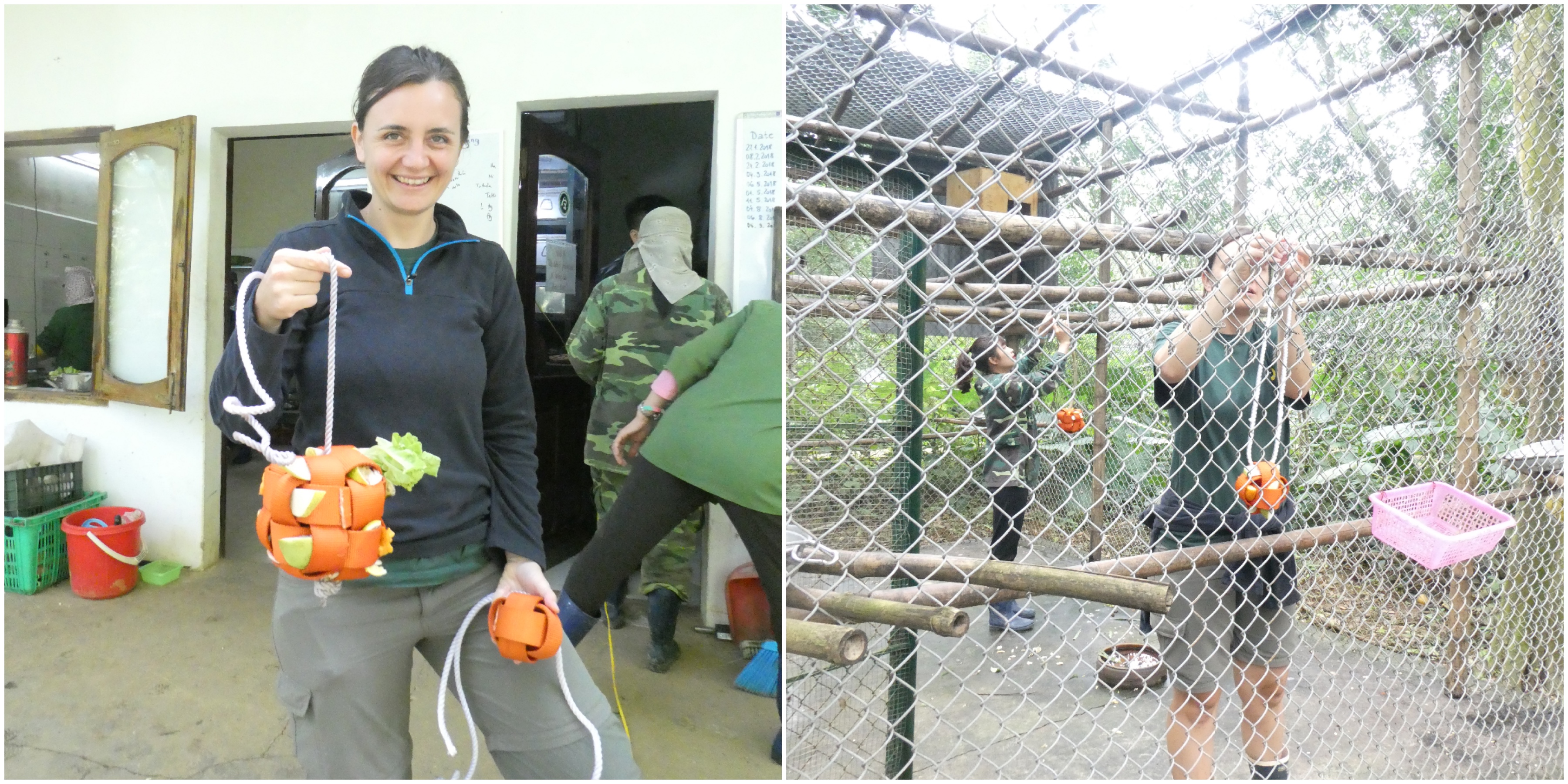 » STEP 7: HANGING THE CUBES INSIDE THE ENCLOSURES.
Ready? Just wait and see the magic happen!
(Visited 1,141 times, 1 visits today)