EPRC Welcome Young People From All Over The World.
Our center has been packed with school groups during the whole month of October.
This year we had the pleasure to receive teenagers from a Hong Kong school for the first time, but also the 6th grade pupils of the United Nations International School of Hanoi, who are now coming every year!
We are always particularly enthusiastic to catch the attention of the young publics, who will be the wildlife protectors of tomorrow. Educating the youth about facts and issues facing Vietnam primates is more demanding than a classic tour! It is also the occasion for EPRC to make it fun and truly memorable, so our little visitors will not only take pictures but hopefully be driven to take a stand for them against extinction.
Along with animals observation and stories explained by our expert staff, the school groups have been actively participating in enrichment workshops. They had to carefully wrap up fruits with banana leaves to make packages they could then throw upon our gibbons enclosures. They also stuffed bamboo sticks with food and leaves to hang in their habitats. And finally saw the magic of our gibbons tearing them apart or forage to get the food hidden inside!
Last but not least, our colorful primates became a source of inspiration for a drawing session at the end of the tours… ending up with very unique pieces of art! We had great fun and we hope the next back-to-school season will be equally rewarding!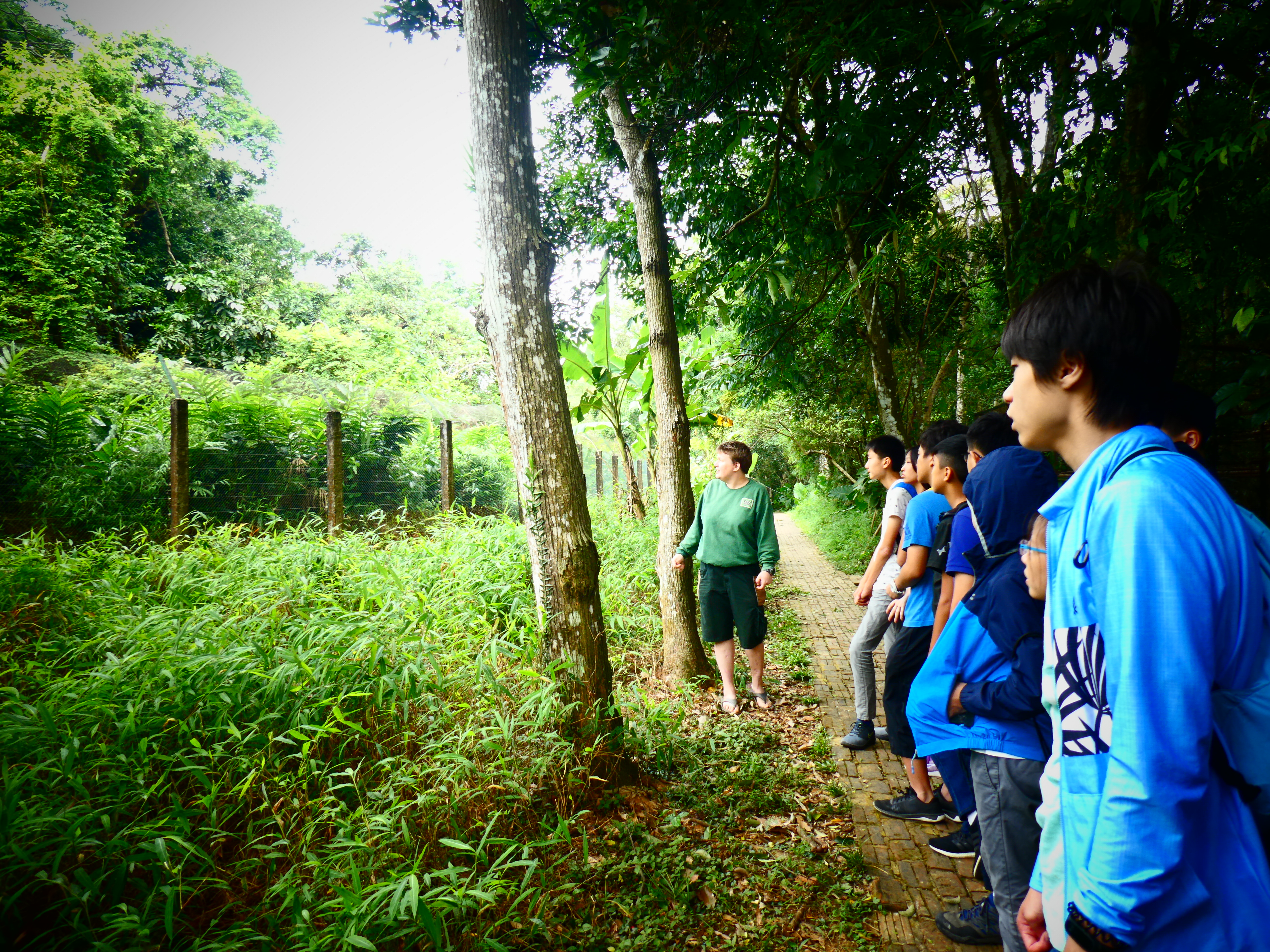 » TRYING TO OBSERVE THE PRIMATES OF OUR SEMI WILD AREA.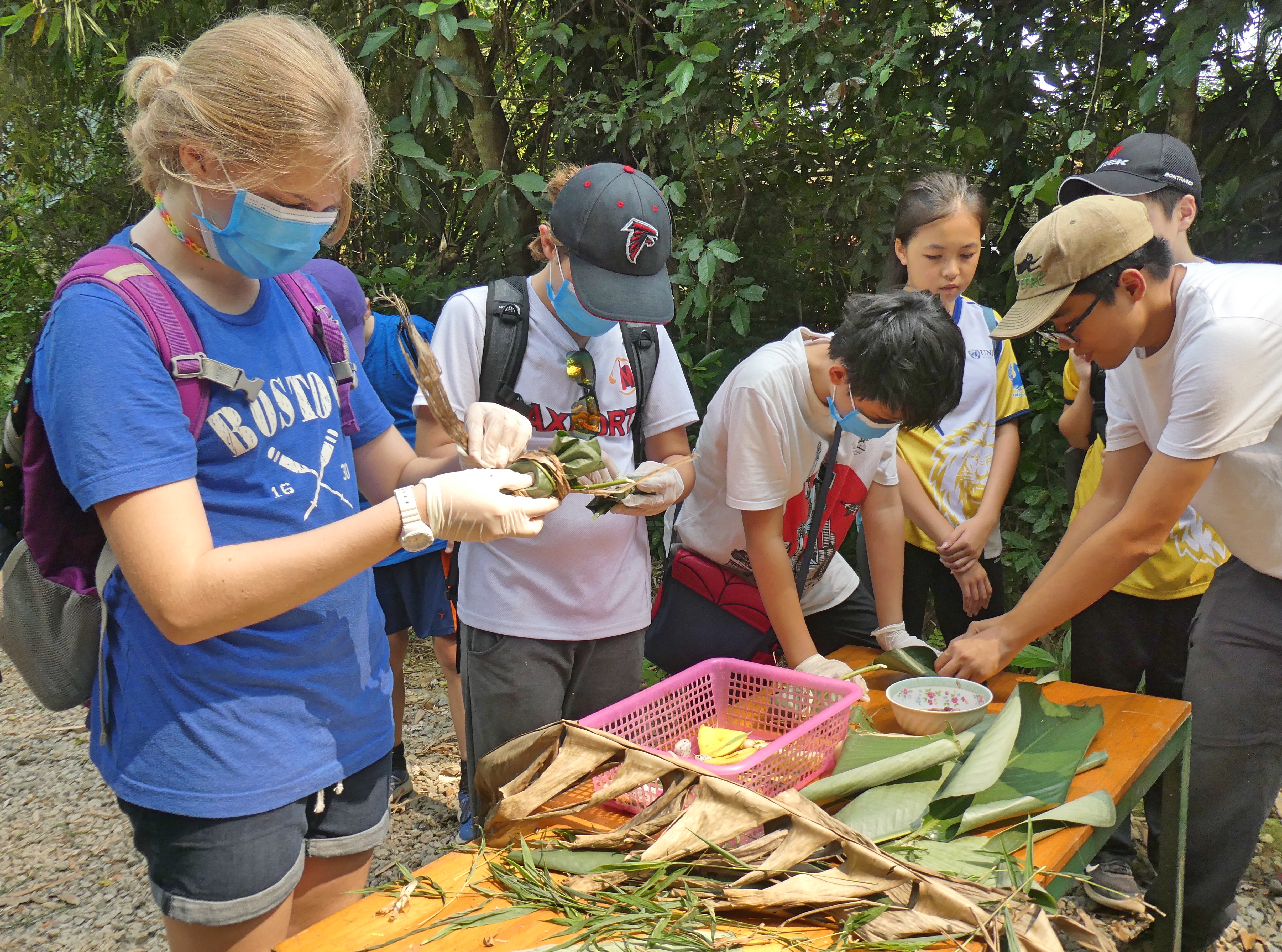 » OUR ENRICHMENT WORKSHOPS LED BY VIET ANH AND ANNA.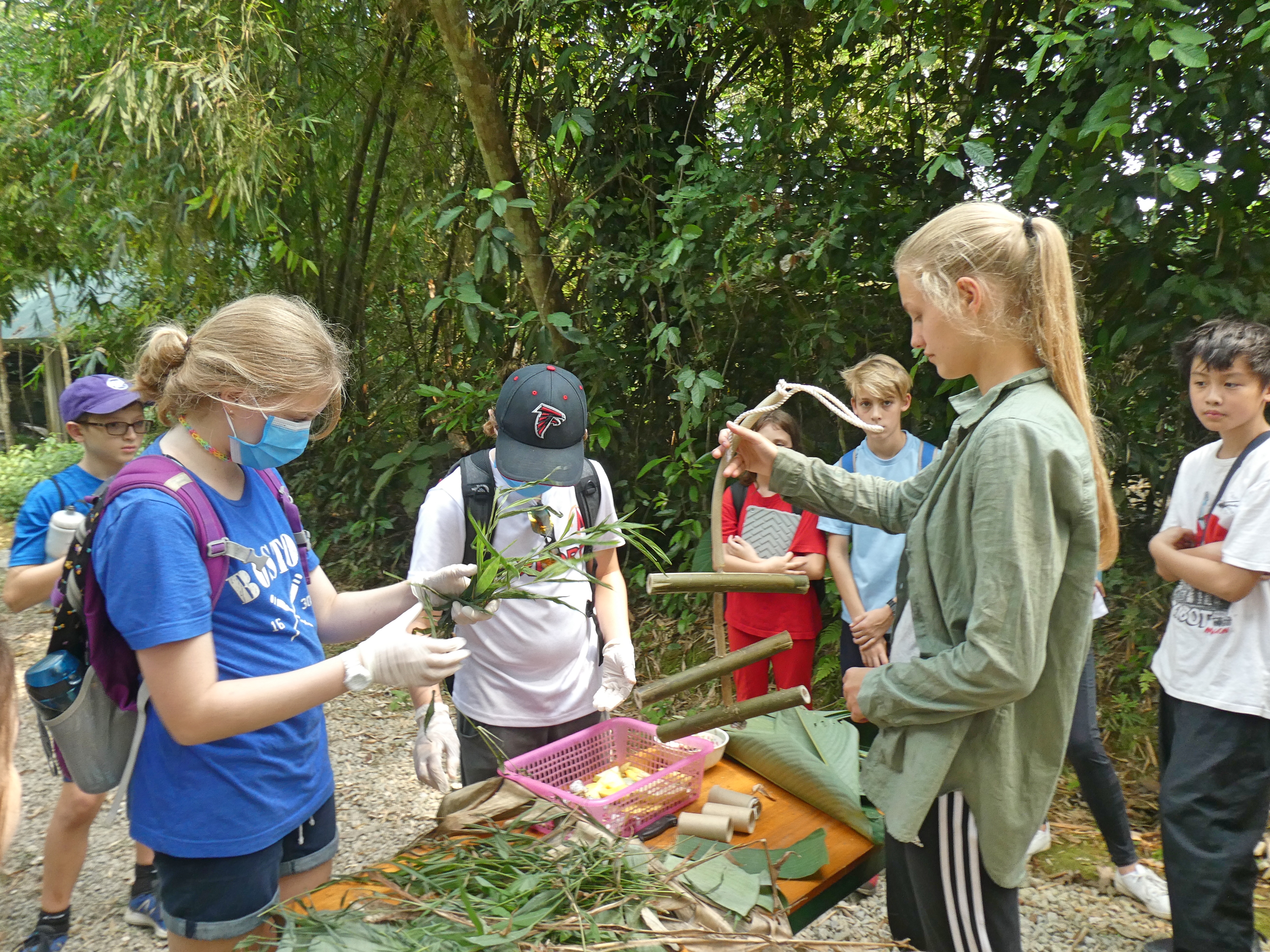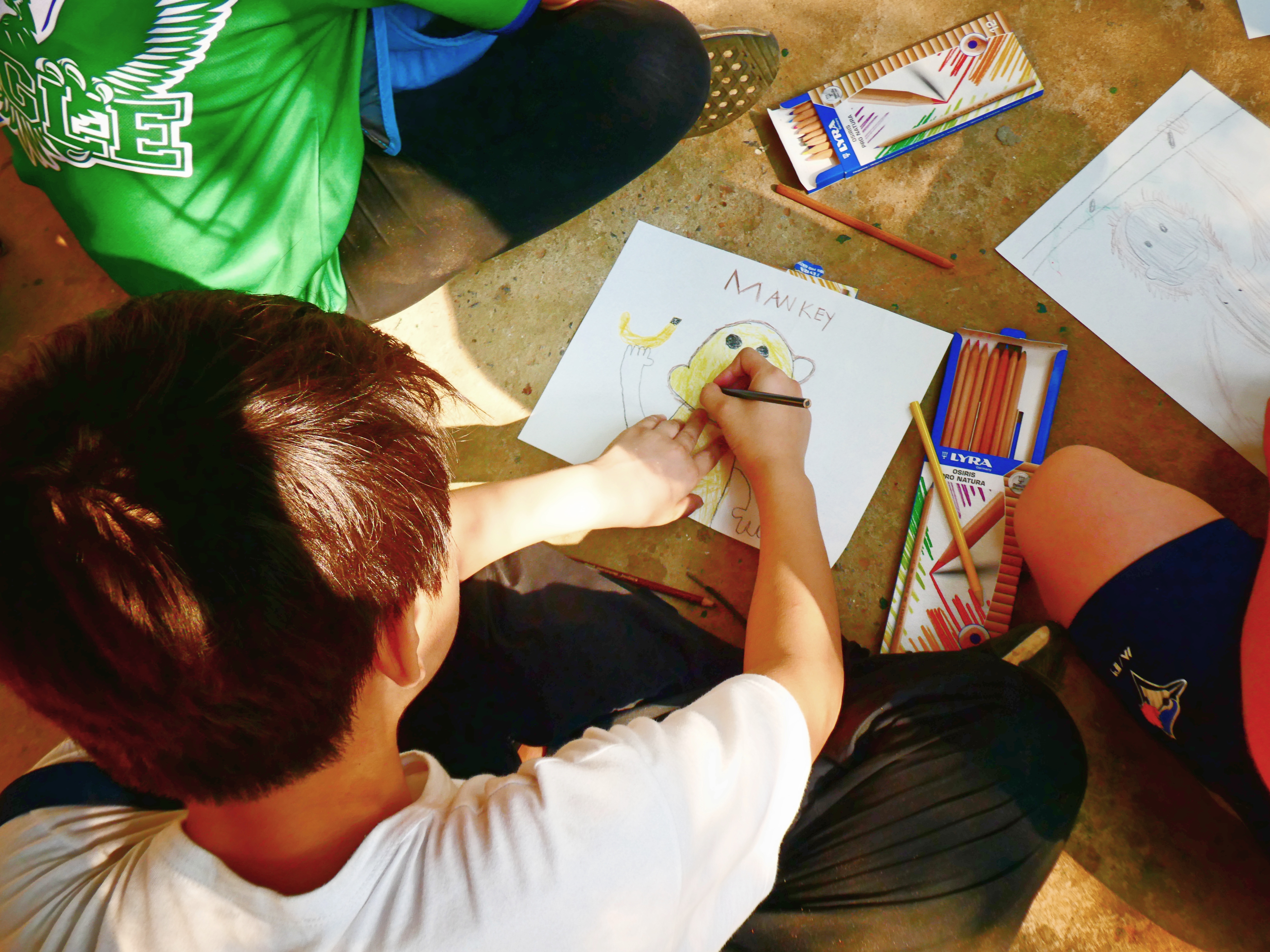 » THE DRAWING SESSION REQUIRES A LOT OF CONCENTRATION AND IMAGINATION!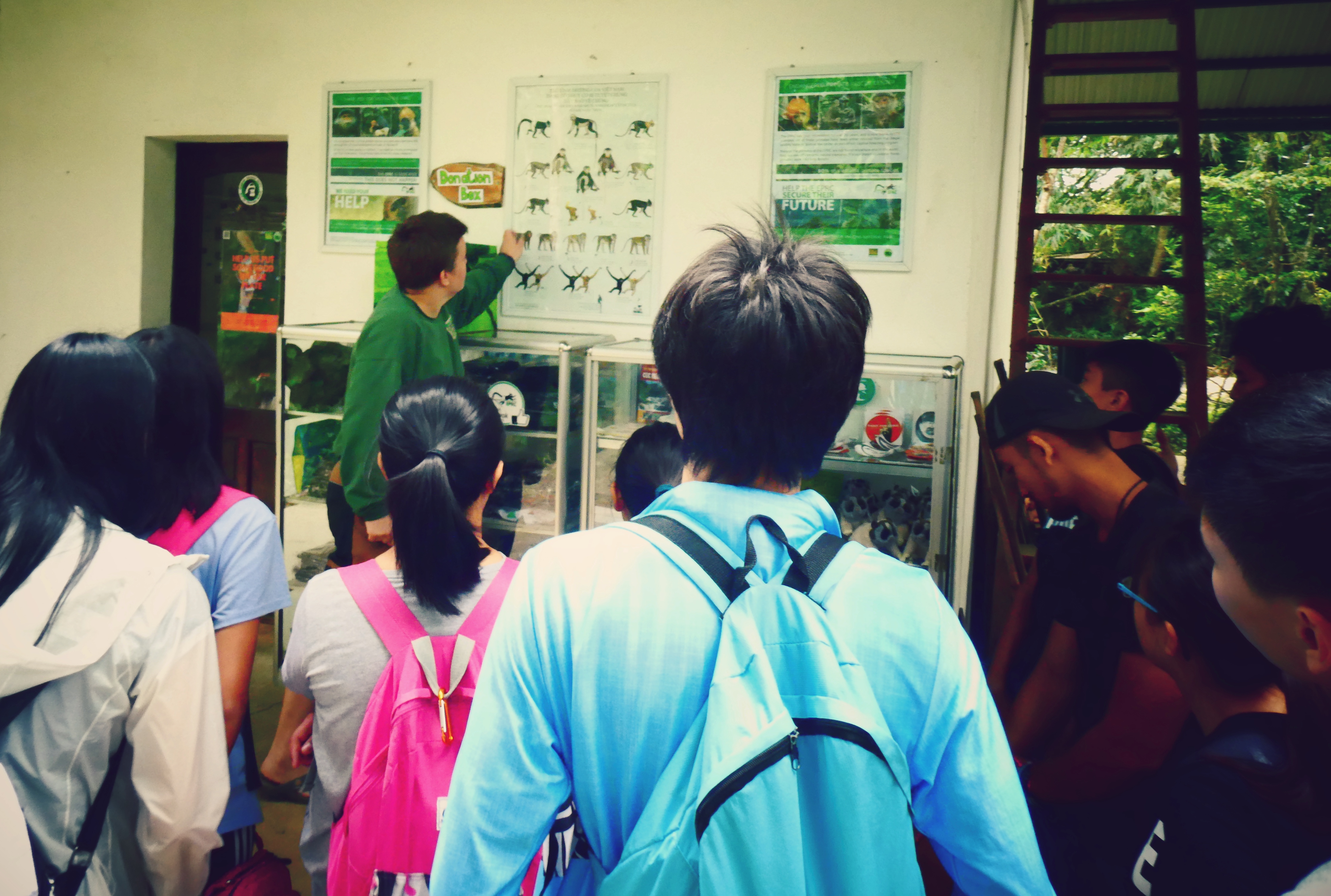 » SHOWING THE SPECIES WE HAVE HERE.
— DON'T FORGET, YOU CAN HELP RESCUE THEM —
Call ENV's national toll-free Wildlife Crime Hotline 1800 1522 to report a crime in Vietnam.
(Visited 166 times, 1 visits today)