EPRC Welcome Wildlife Conservation Society
On September 18th, EPRC organized a necropsy workshop for veterinarian staffs of several rescue centers, including:
Save Vietnam's Wildlife, Cuc Phuong Turtle Conservation Center (Trung Tâm Bảo Tồn Rùa Cúc Phương), Wildlife Rescue Center in Soc Son (Hanoi), Wildlife Conservation Society (WCS) and EPRC.
In this workshop, we were honored to have attentive guidance from Dr. Dee. McAloose – Head of Pathology at the WCS/Bronx Zoo New York City and Dr. Bonnie Raphael – retired experienced Veterinarian of WCS. The workshop lasted for 3 full days and packed with practical knowledge related to necropsy on wildlife animals.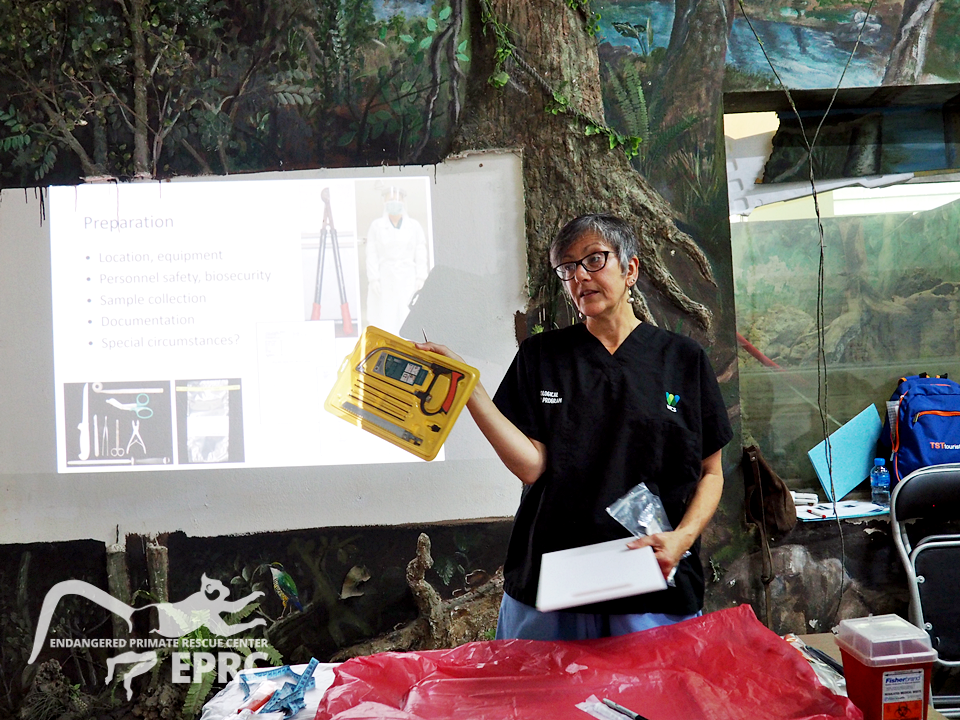 » DR. DEE MCALOOSE IS SHOWING THE NECESSARY TOOLS FOR NECROPSY OPERATION.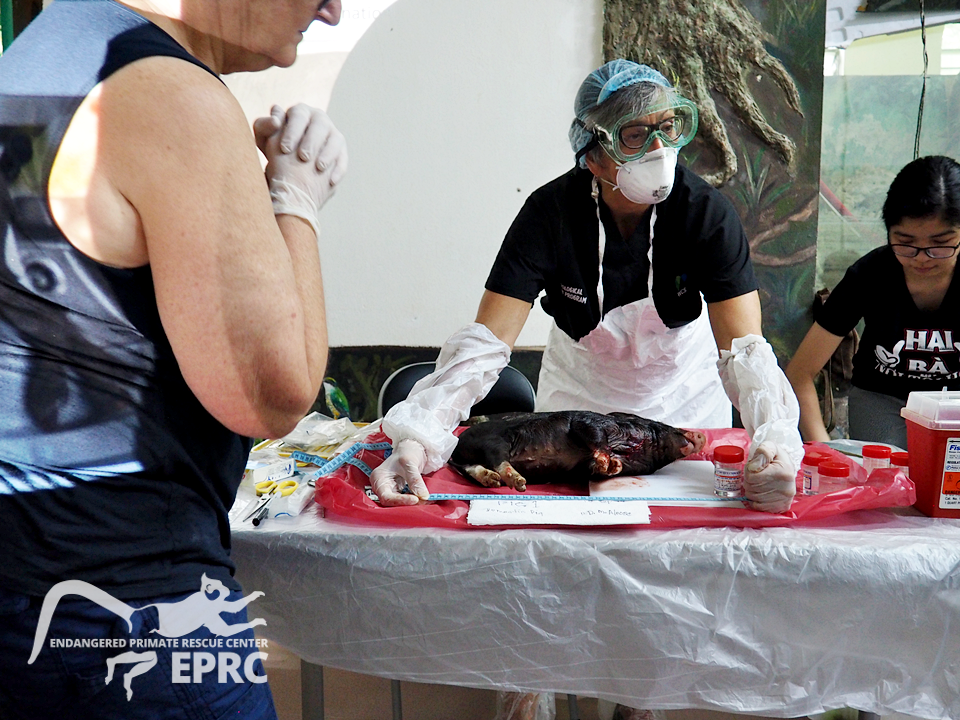 » A SAMPLE NECROPSY SESSION ON A PIGLET BY DR. DEE MCALOOSE.
» DR. DEE. MCALOOSE IS SHOWING HOW TO LABEL THE SAMPLE CONTAINERS.
Proper necropsy and sample collection is a very important skill set for staffs of the rescue centers at Cuc Phuong and anywhere else in the world. It is the first step in uncovering valuable information on not only the cause of death in animals but also overall health and biology of these rare species. This knowledge can aid us in constantly improving recovery and care of animals. All of the participants were highly appreciative of the workshop and also received a participant certificate recognized by WCS after the workshop.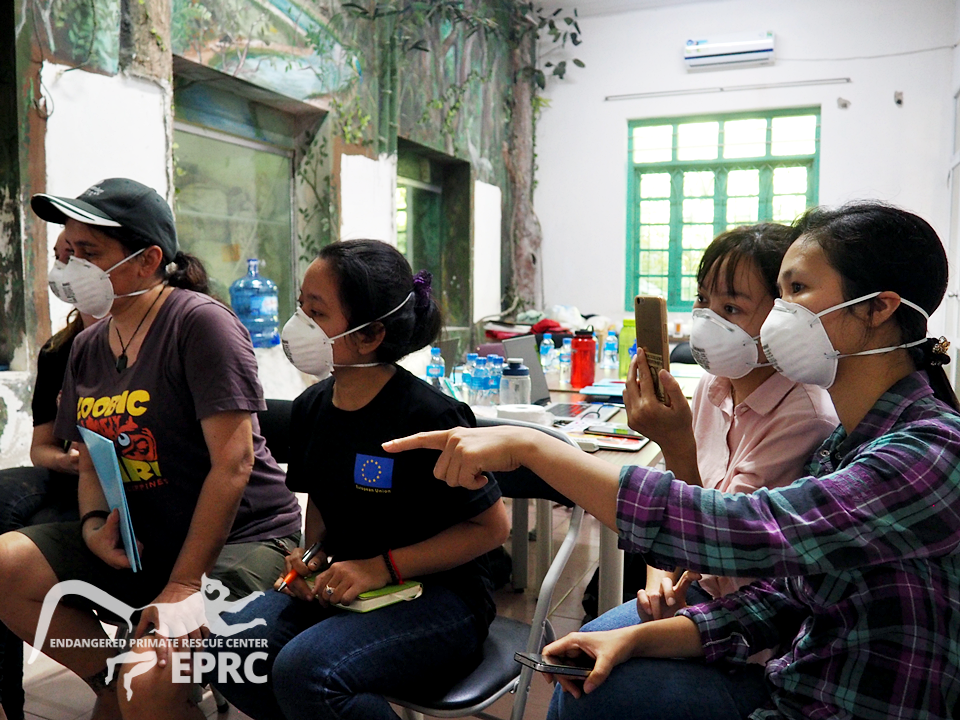 » THE PARTICIPANTS COME FROM THE RESCUE CENTERS IN CUC PHUONG, A RESCUE CENTER IN HANOI AND WCS.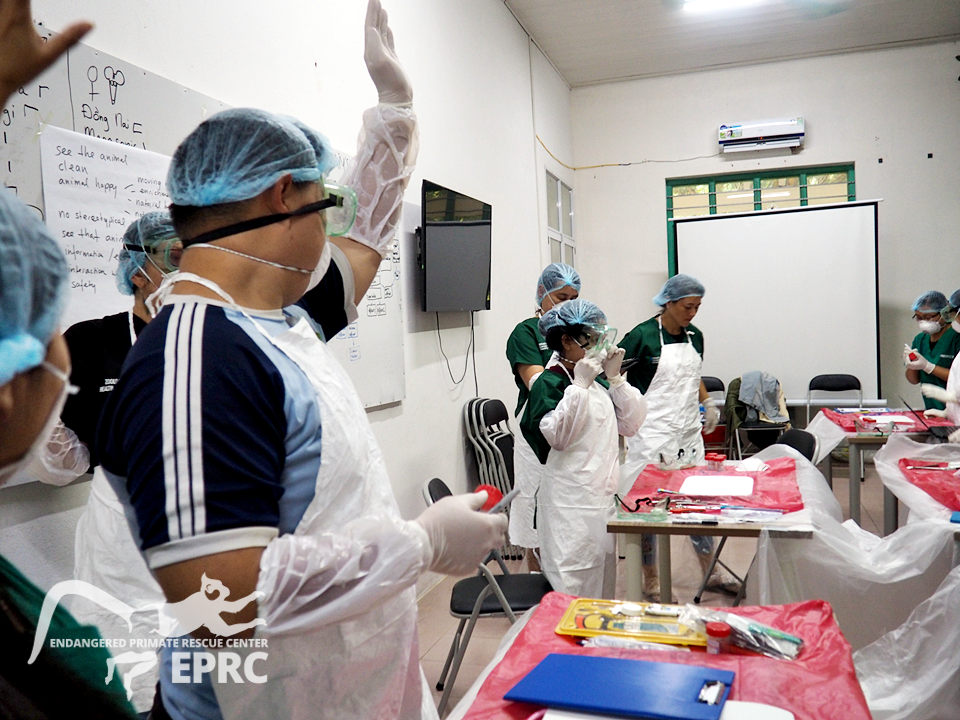 » IN THE FOLLOWING 2 DAYS, THE PARTICIPANTS HAD A CHANCE TO PRACTICE WHAT THEY'VE LEARNT ON SOME ANIMALS.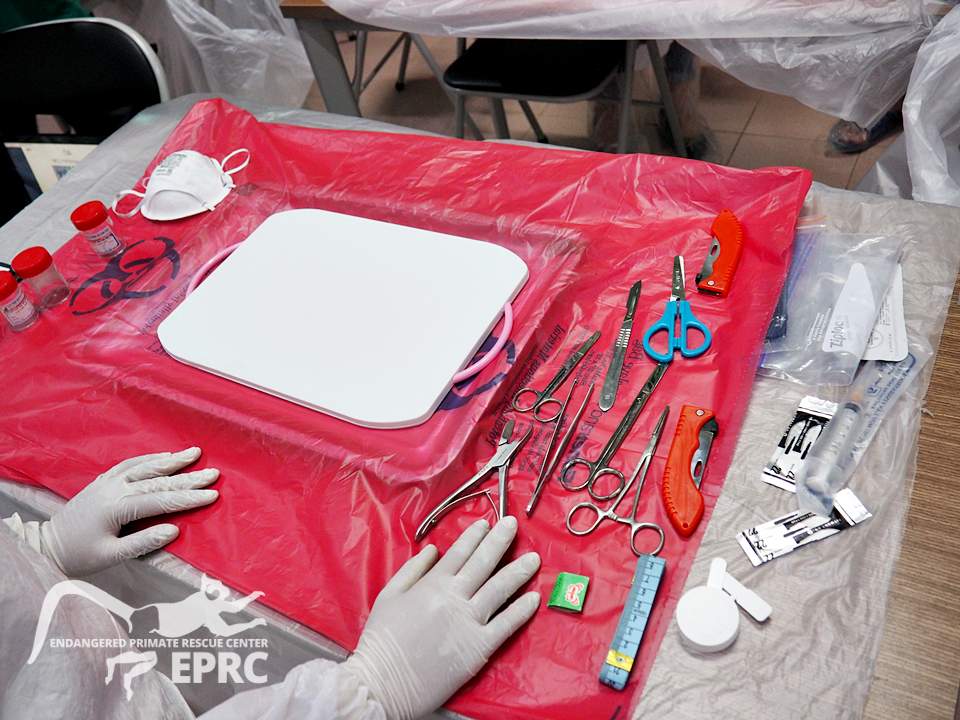 » NECESSARY TOOLS FOR THE NECROPSY.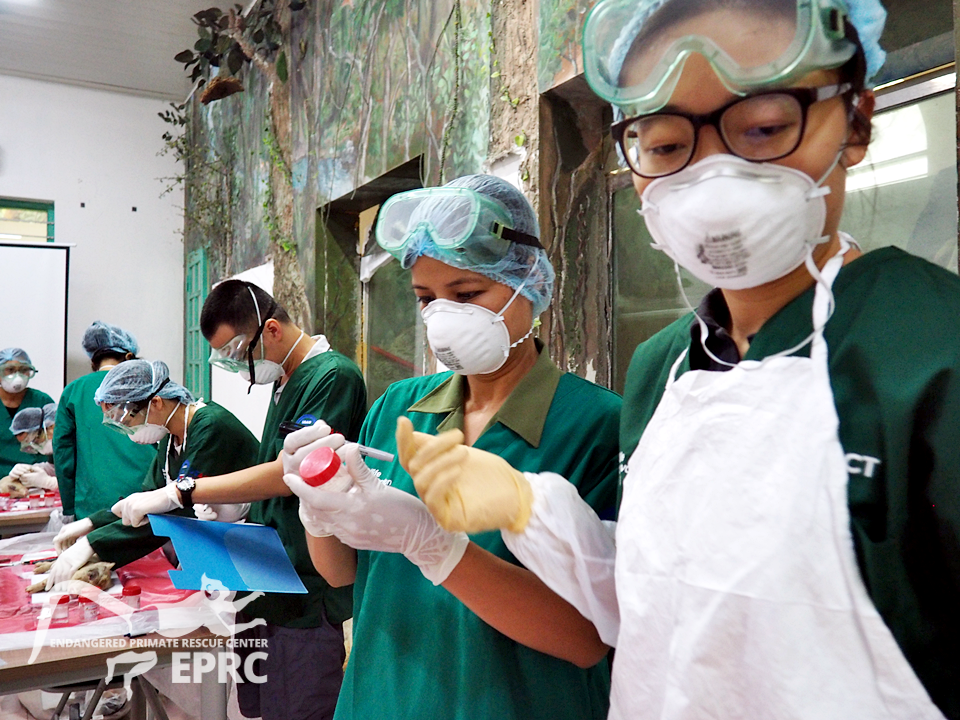 » EVERYONE MUST DRESS IN PROPER SURGERY COSTUMES.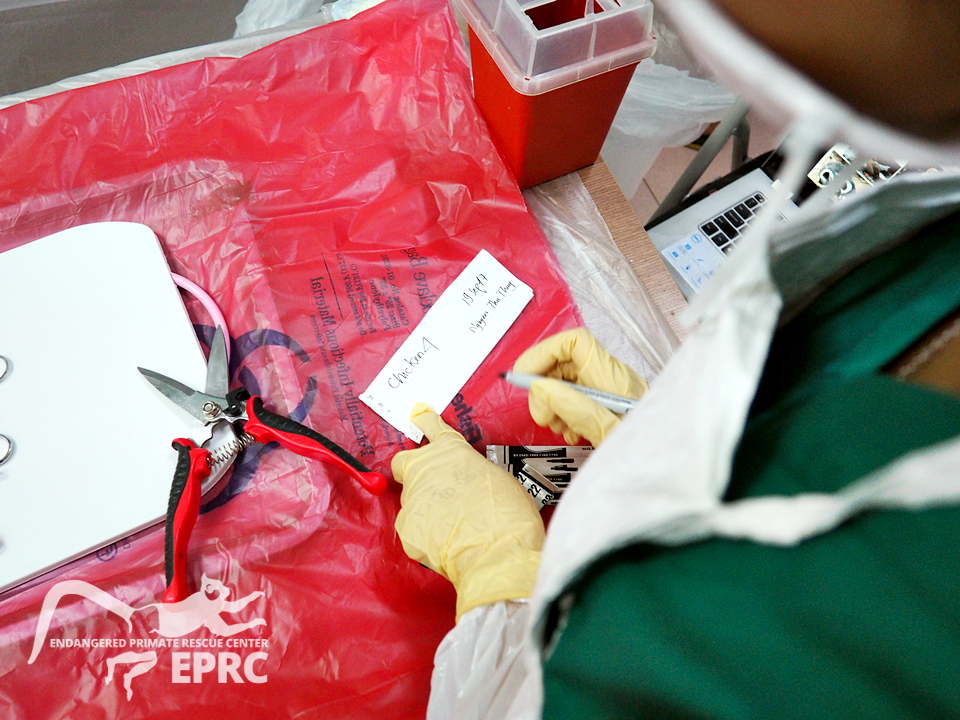 EPRC hope that in the future there will be more helpful workshops like this one, so the staffs in rescue center can learn more and develop more in their work. Thank you Dr. Dee. McAloose and Dr. Bonnie Raphael for your time and dedication!
(Visited 415 times, 1 visits today)