Pygmy Lorises released in the forest!
Two of our Pygmy Lorises have been considered physically fit to take up the challenge of being released in the forest! These last months, our keepers Khoa, Thanh and Luc have been working on the project with Eleonora, a primatologist from Italy, who came to support the re-introduction program as a volunteer.
In the first phase of the program, the team focused on finding an ideal location for the release in Cuc Phuong Parc. They were careful to select an area abundant in suitable trees to help the movement of the lorises, who can travel up to 5 kilometers per night. The release site had to be far enough from any roads and potential predators, and including a good access to food (tree gum, insects and fruits) for them to survive on.
Meanwhile, the male and female Lorises were settled in the same enclosure to get to know each other and open the possibility to step into the wild as a couple. Radio collars were attached to their necks to monitor and follow their nocturnal movements with close attention. Besides, further research into their food habits and natural characteristics helped stimulate the captive Lorises and encourage their natural behavior to prepare them for the release and alleviate the stress of this delicate undertaking.
The relevant data collected allowed the team to record their day-to-day progress towards independance, and finally the time came for their re-introduction into the forest! It was with great excitement that we set them free and watch them embrace their new wild life!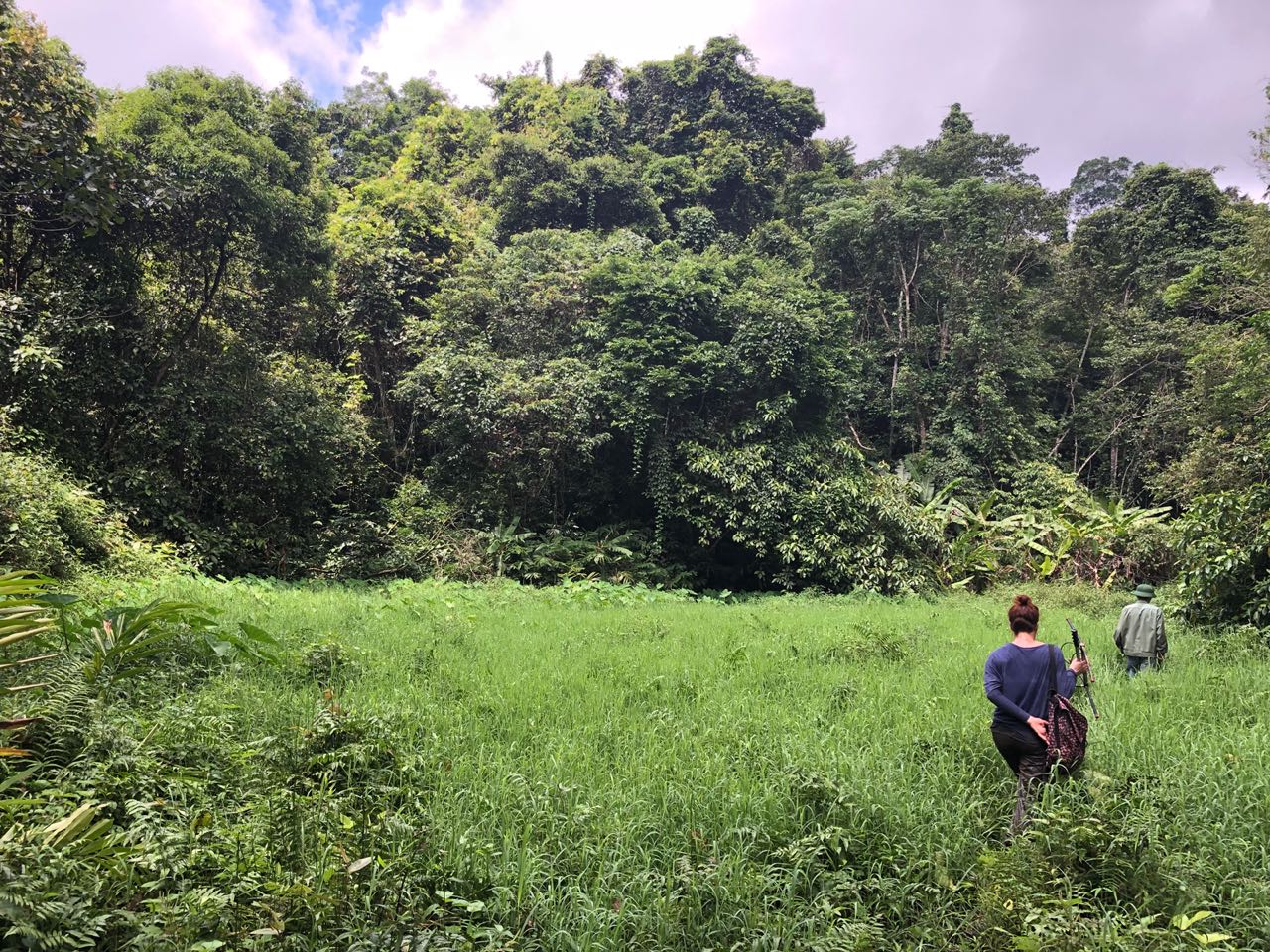 » CUC PHUONG FOREST EXPLORATION.
However the mission was only beginning for EPRC as we had to monitor their movements in this much wider perimeter and make sure they were well adapting to their new environment. The task was big and not only challenging for the animals but also for our team who had to explore the lush forest by night among all kinds of creepy crawling animals and hordes of mosquitoes! The Lorises are living so far up in the trees, sometimes up to 14 meters, that it made it difficult to receive the radio collar signal which enabled us to observe their movements.
After several weeks of observation the project has come to an end, and we wish our two Lorises a happy life in the wild!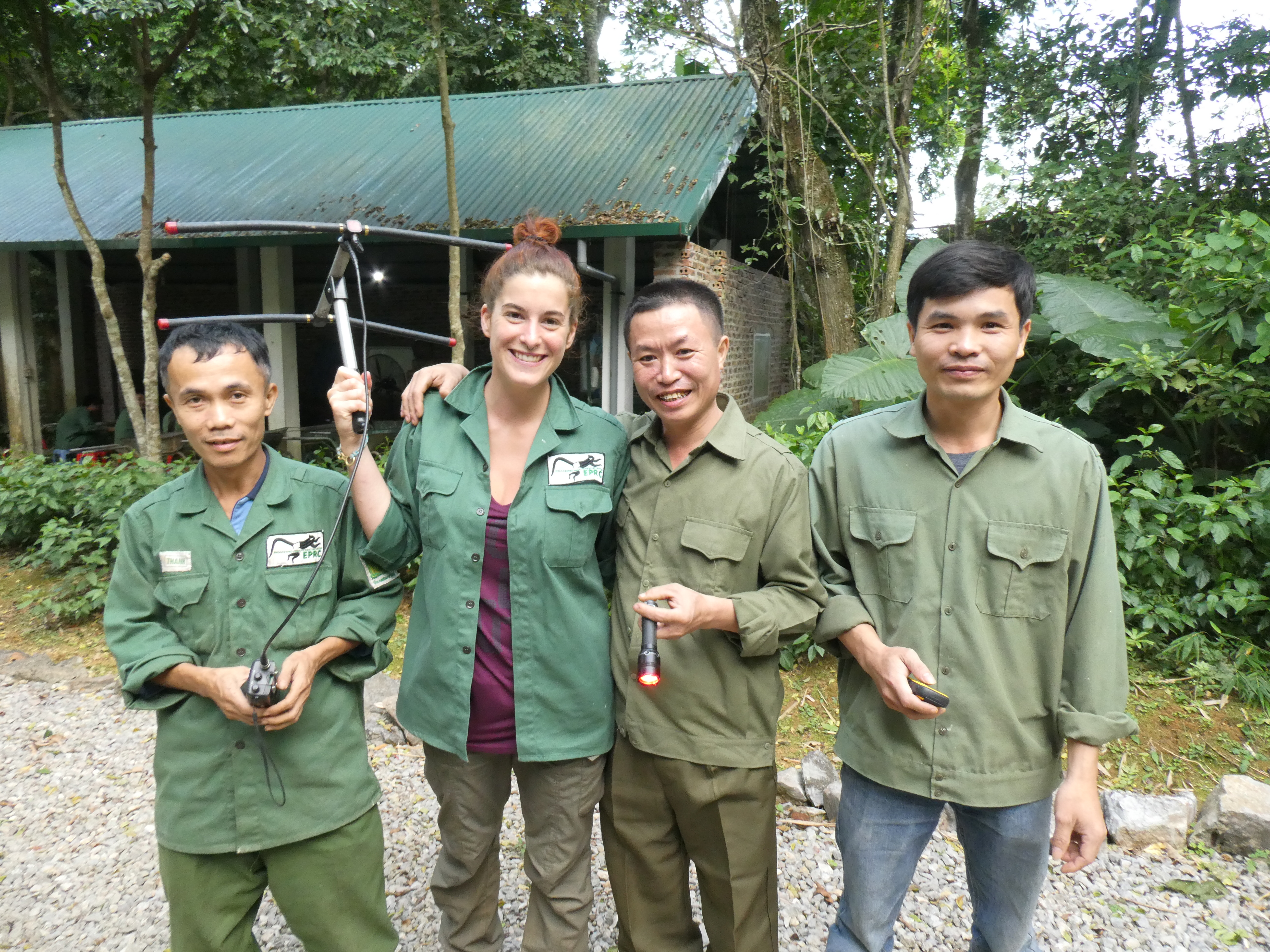 » Loris release dream team: from left to right, Thanh, Eleonora, Luc, Khoa.
(Visited 181 times, 1 visits today)