Tết (Lunar New Year) With EPRC
Ms. Hue embarked on her animal keeping job with EPRC since 2007. This Tet holiday was another year that Hue's absence from home due to work left his husband to handle Tet chores alone. Let's find out how she feels about spending Tet with the langurs in this short conversation I had with her this morning while she was hand-feeding langurs.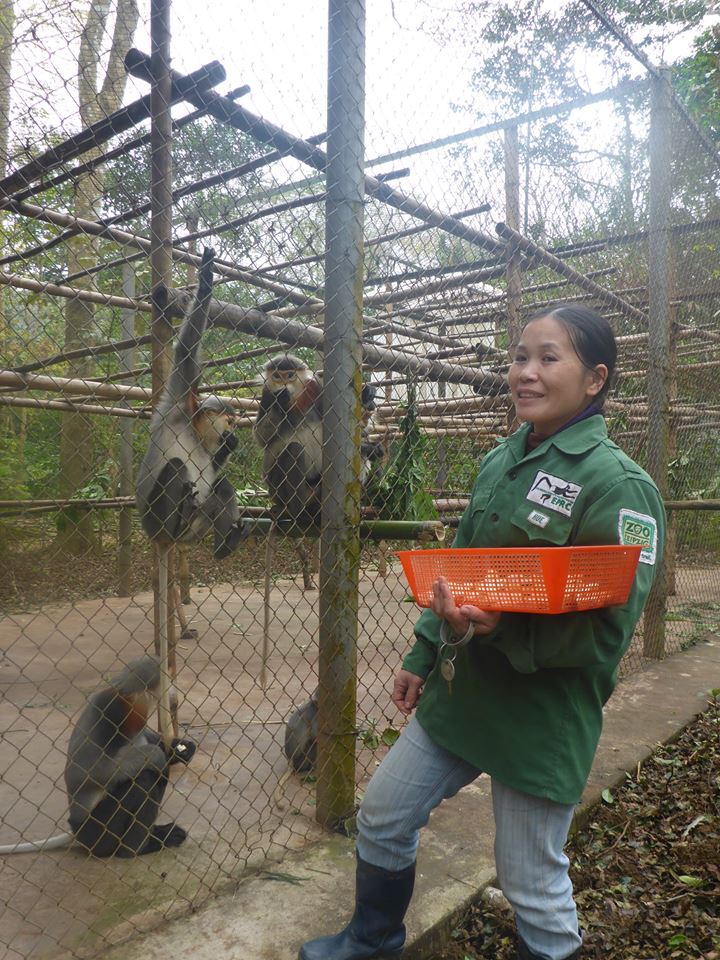 "Langurs are known as a leaf-eating monkey, so why are you feeding them with sweet potato?"
Easy. Sweet potato provides them with additional nutrients that leaves can't provide. But hand-feeding them like this is to have a thorough and close check on their shape, their health because they would stay stationary for a while for the sweet potato. We can also put medicine inside to feed them when they're sick.
I heard that you're going to work through Tet holiday. How does a Tet with the langurs work for you?
Since 2007 till now, I've only got two Tet at home, so I'm pretty much used to it by now. But still, I can't help but feeling a bit sad when seeing everyone dress to kill and go out to cherish the most important celebration of the year. But the animals have got to eat, so I've got to be there. Do you think if they can feel Tet atmosphere?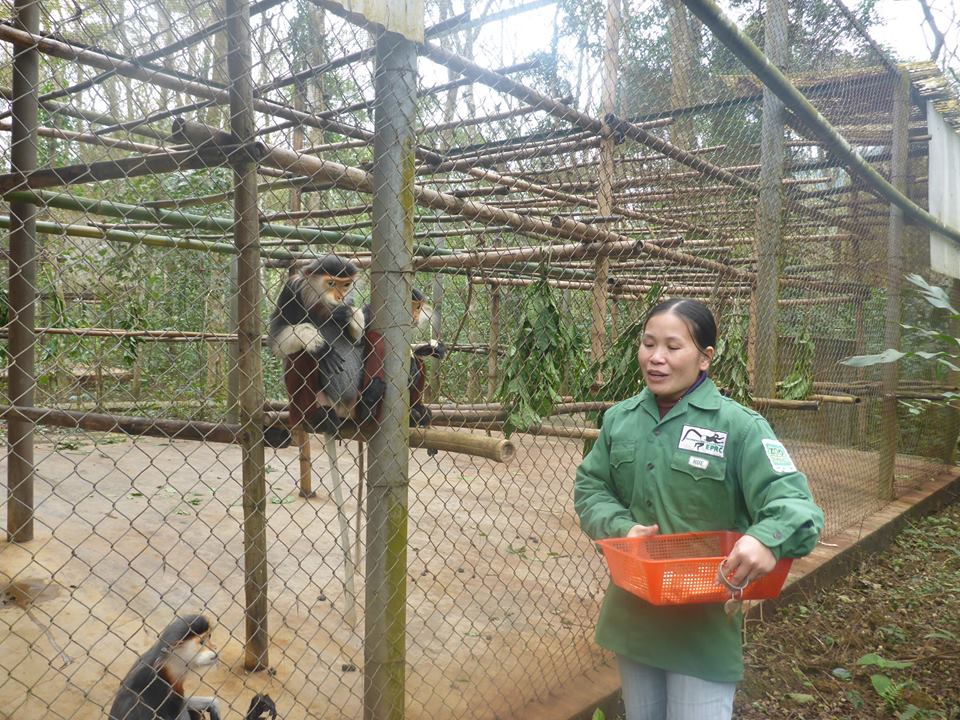 » When asked about the most difficult thing she had to deal with in her first days working at EPRC, she replied "I got bitten several times at first when I just started, and my husband didn't want me to continue with EPRC".
"What kept you going on?", I asked curiously.
Eventually I got used to it. Got used to the animals sometimes being naughty. Gained my confidence. Loved them more day by day. Did you know that you have to talk with them like a friend in order to create a bond between you and them? If they were being mischievous, I'd tell them off straight away. If they behaved, I'd talk to them as if they were human children.
Ms. Hue is one of the most caring, dedicated and trustworthy keepers at our center. Because of her tenderness, she was chosen to be one of the few keepers who take care of our baby animals. After all, a Tet with the langurs is in fact a happy way to spend the holiday.
Would you like to have a little talk with Hue about her job? Come and visit Endangered Primate Rescue Center at Cuc Phuong National Park to find out more about our animals and keepers.
Follow our Facebook page for more. Check out other "Photo of the week" here.
(Visited 240 times, 1 visits today)