These last weeks, we have been very sorry to observe a huge population decline… of stick insects! This curious animal is a great source of proteins for our Lorises who would give anything to get a bite of it for dinner.
Although stick insects are known for their ingenious capacity to ensure their survival and protection from predators, they couldn't escape from the sharpened sight of our volunteers squad who have been chasing them tirelessly these last months to feed our little primates.
The season has been good and enabled us to ensure sufficient supply for winter, by freezing a fair amount of stick insects and mixing them into a green creamy paste (yum!). This way our Lorises will still be able to enjoy their favorite food while stick insects are hibernating.
HERE ARE SOME FACTS WHICH MAKE THESE BUGS SO FASCINATING!
They can play dead, or shed and regenerate their limbs to escape attacks by predators
They can reproduce parthenogenetically, without the need for males
Their eggs resemble seeds scattered about the forest floor, to trick carnivores
Their eggs may attract ants which store them in their nests, offering an extra protection
They also hold the record for longest insects in the world!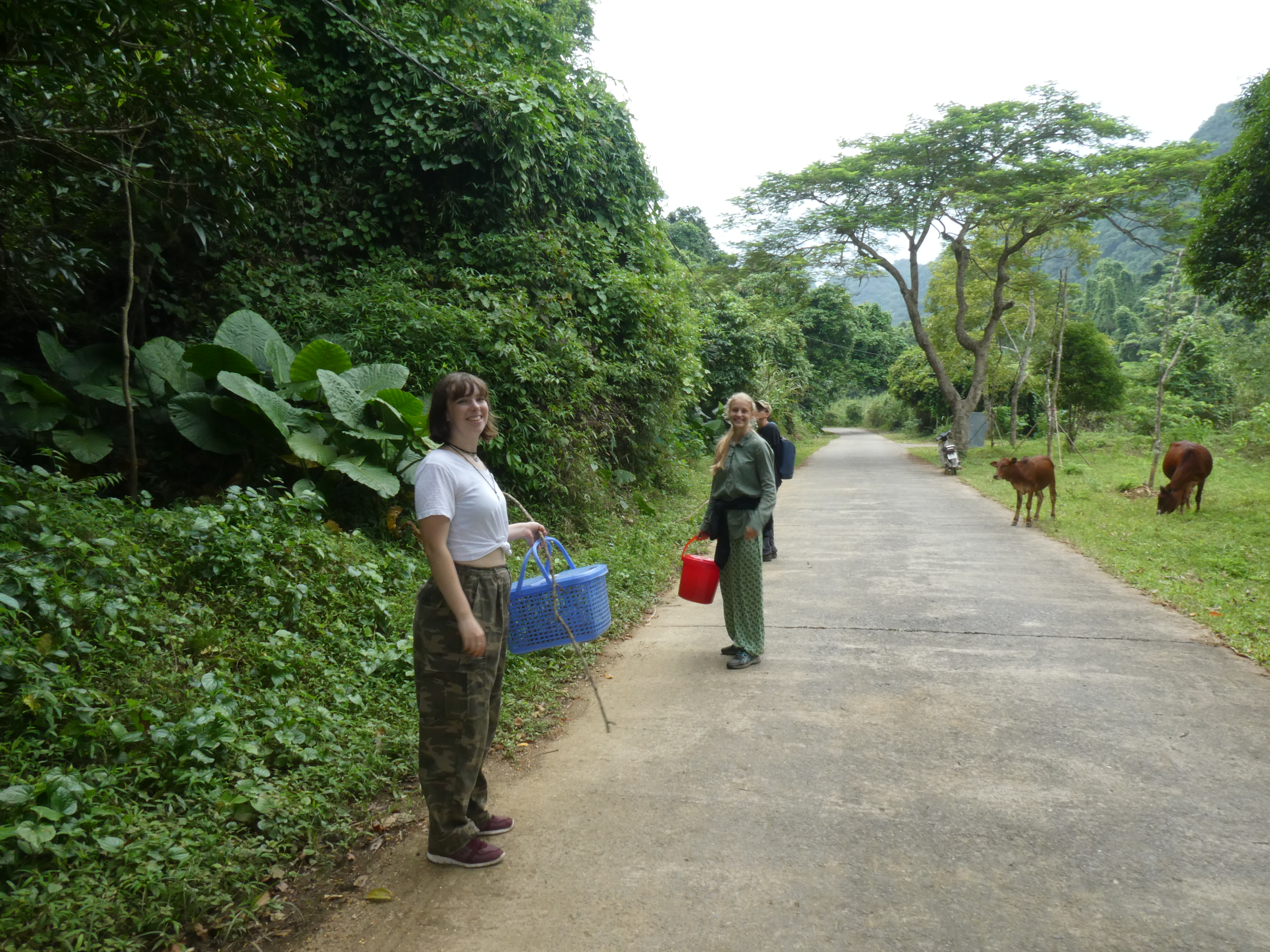 » OUR VOLUNTEERS ON THE LOOKOUT FOR STICK INSECTS HIDDEN UNDER LEAVES IN CUC PHUONG PARK.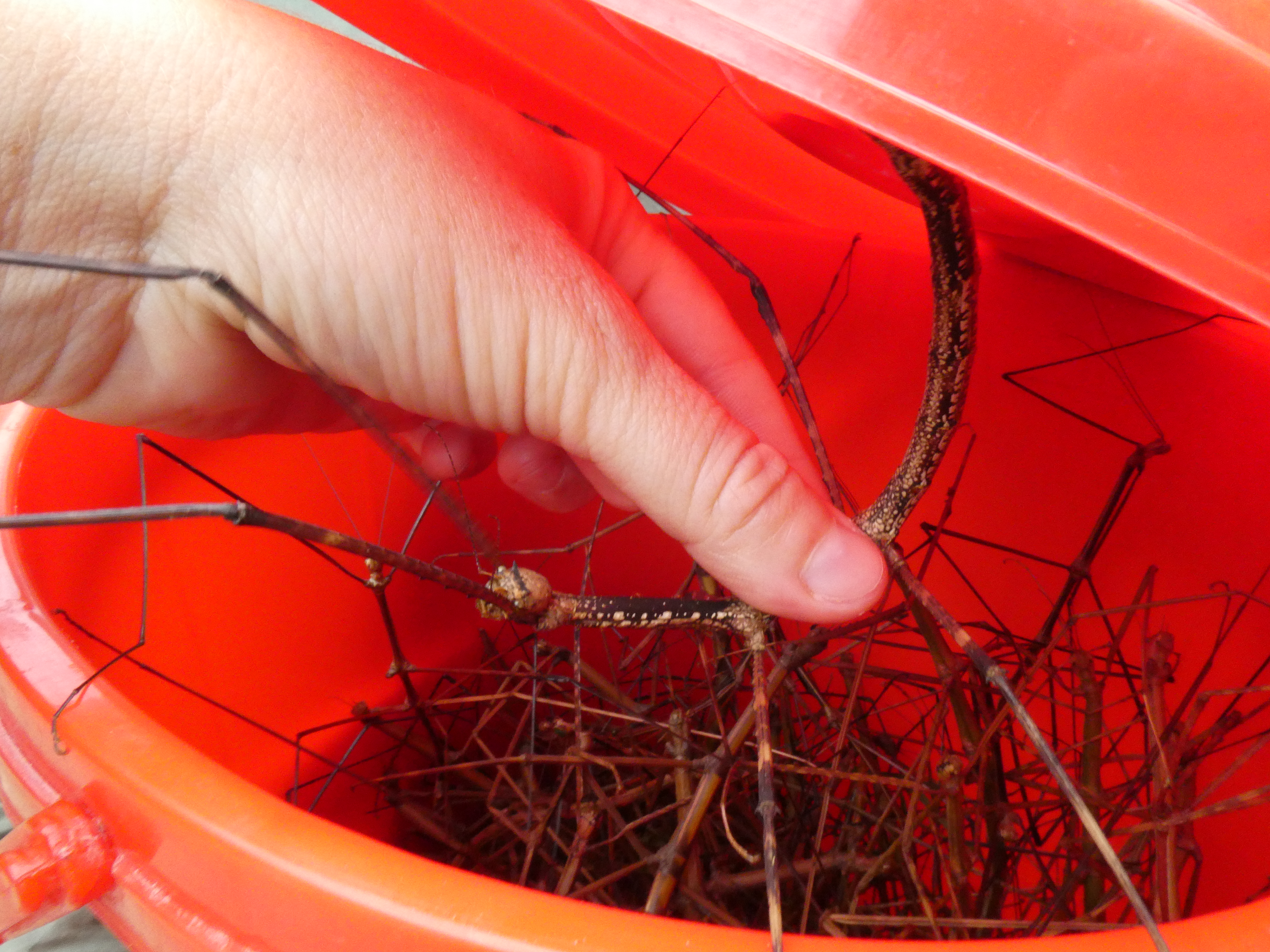 » COLLECTING THE INSECTS IN OUR BUCKETS.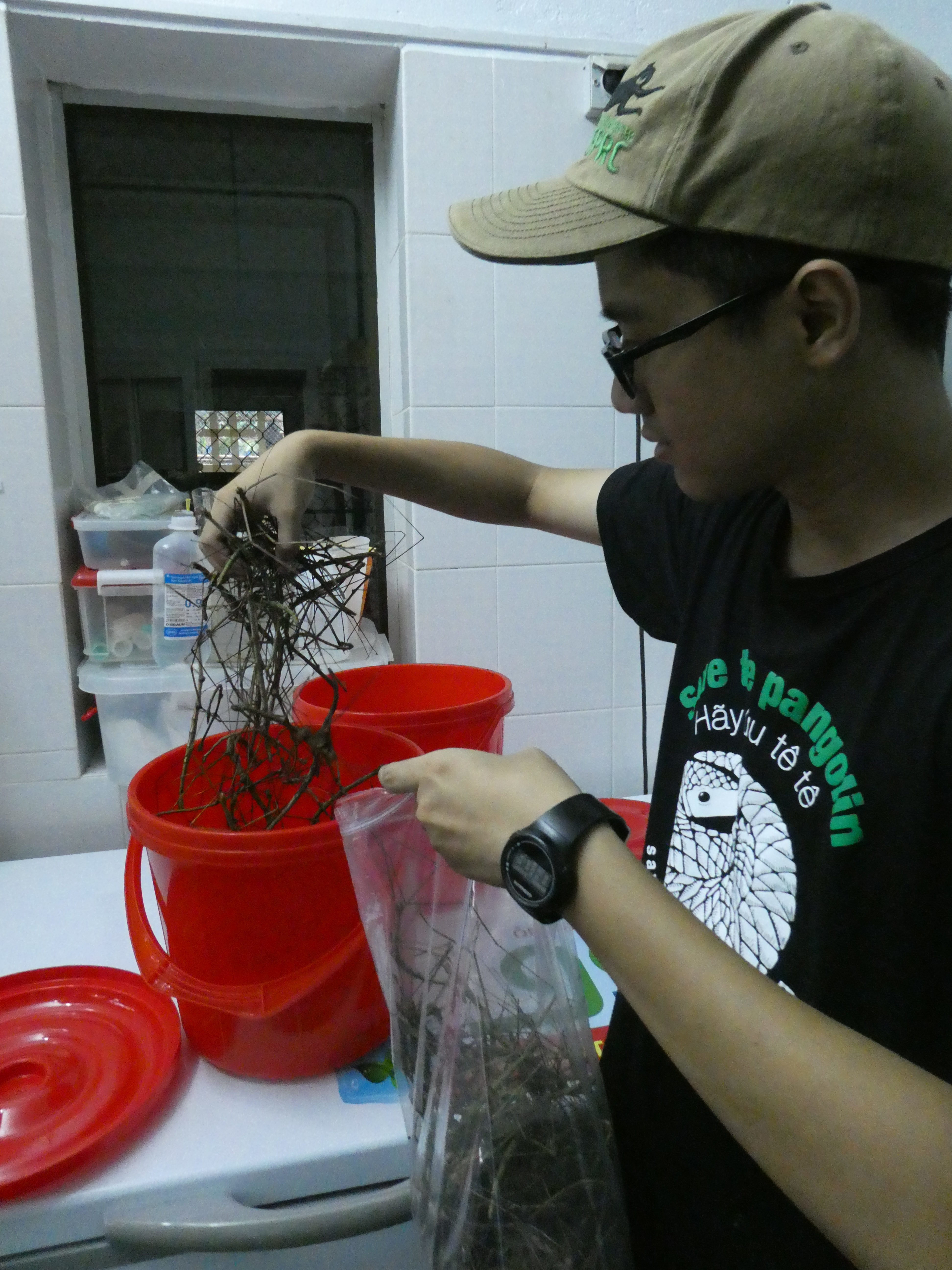 » OUR SERIAL HUNTER VIET ANH STORING THE DAY HARVEST IN THE FREEZER.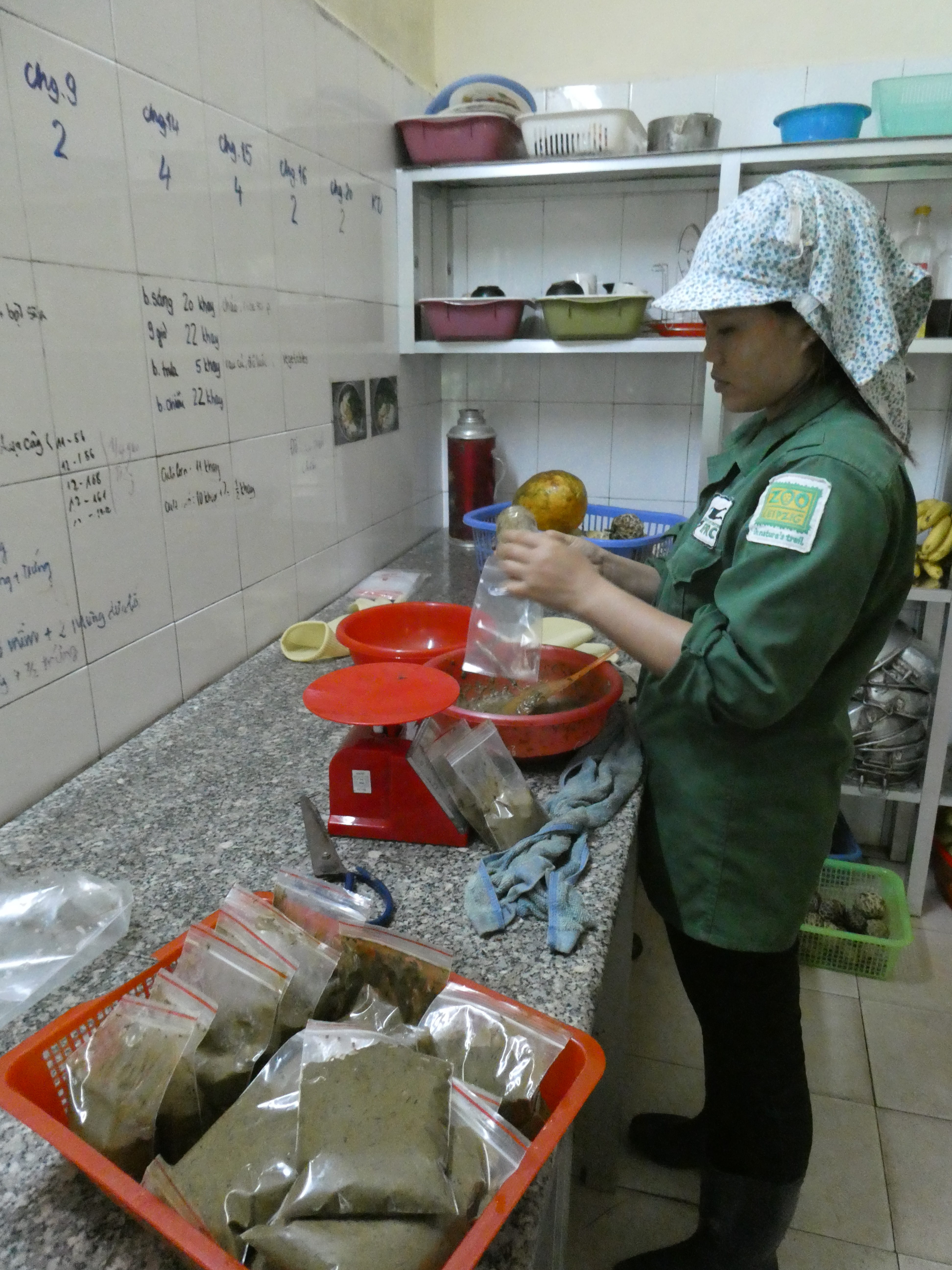 » HUE PREPARING THE FINAL PASTE.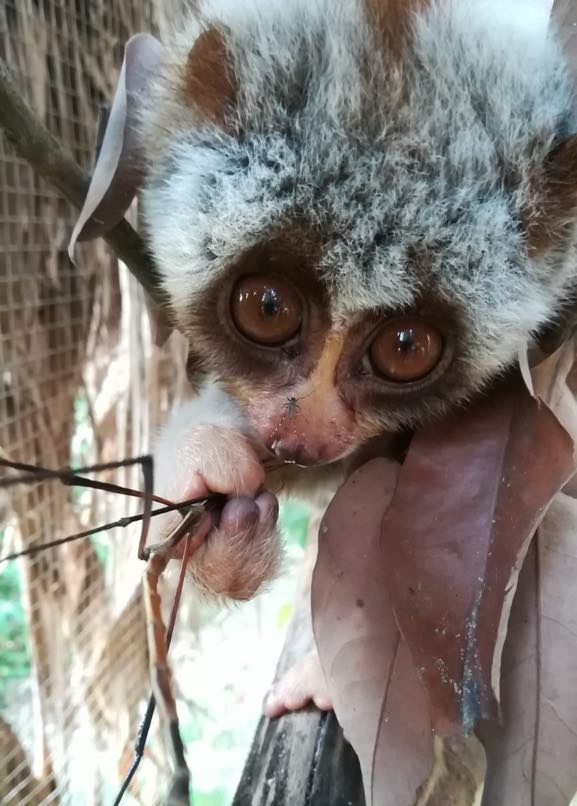 » LORIS EATING STICK INSECTS.
(Visited 184 times, 1 visits today)