Vietnamese applications only
DURATION
1 year with opportunity to extend
SALARY
Negotiable
START DATE
As soon as possible!
CLOSING DATE
15th of December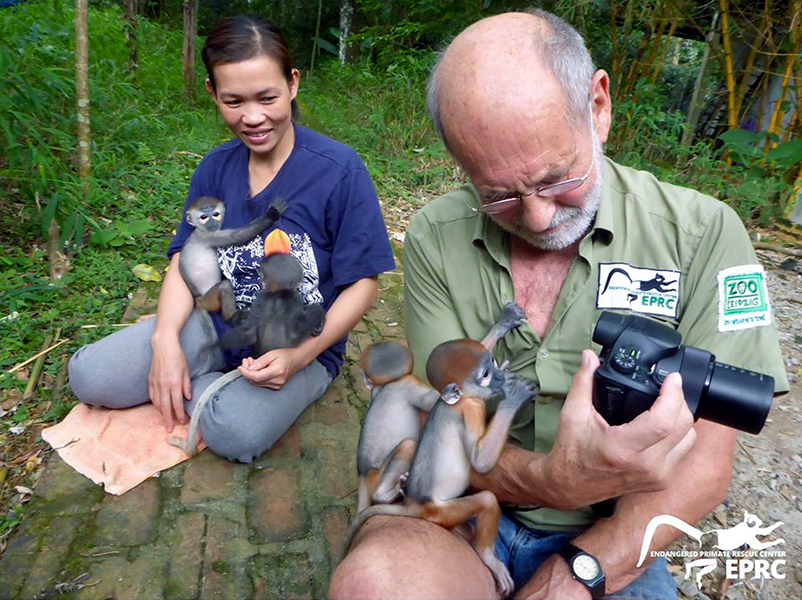 WHO WE ARE

The Endangered Primate Rescue Center, based in Cuc Phuong National Park, Ninh Binh province, is a not for profit project dedicated to the rescue, rehabilitation, breeding, research and conservation of Vietnams endangered and critically endangered primate species.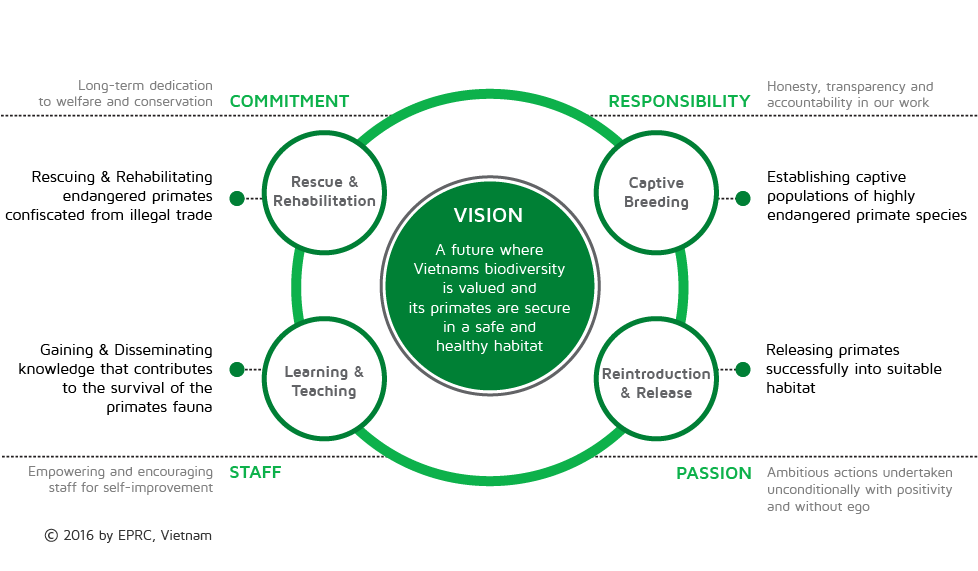 The primary function of the EPRC is to provide rescue and rehabilitation to endangered and critically endangered primates that have been confiscated from illegal wildlife trade. We have established captive populations of highly endangered primate species, with a final aim to reintroduce and release these animals as stable family groups into well-protected natural areas. During this process we work to achieve our goals with compassion, commitment, transparency and co operation.
RESPONSIBILITIES

Provide accurate translations to the managing director during meetings and workshops with government officials and other Vietnamese conservation professionals
Maintain and update EPRC social media with innovative and engaging material daily.
Assist the project manager in developing and implementing education and awareness for children and adults visiting the EPRC.
Assist the project manager in maintaining and updating the EPRC website.
Give guided tours to foreign and Vietnamese tourists and VIPs visiting the EPRC.
Assist the project manager and head keepers in the management of foreign and Vietnamese volunteers.
Design and arrange production of merchandise for sale at the EPRC.
Assist in the development and delivery of English language training for staff.
Ensure administrative tasks requested by the EPRC managing director are carried out in a timely manner
REQUIREMENTS – ESSENTIAL

1. Proven ability to provide accurate, unbiased translations in English and Vietnamese
2. Possess a high level of interpersonal strengths and abilities, including self motivation, self confidence, the ability to work unsupervised and communication skills both written and verbal.
3. Demonstrated ability to interact with people from various cultures
4. Evidence of previous volunteer work either in animal welfare/conservation, research, community development or education
5. Possess a willingness to learn new skills
6. Possess an ability to problem solve independently to achieve EPRC goals
7. Accountability and honesty
8. Patience and flexibility
REQUIREMENTS – DESIRABLE

1. Design skills
2. Event organisation skills
3. Education skills
HOW TO APPLY
Send a cover letter and a recent CV, in English and Vietnamese to info@eprc.asia
Download Job Description here.
(Visited 187 times, 1 visits today)