A Hatinh Langurs Conservation Project Site in Đồng Hóa, the South Central Coast Region of Vietnam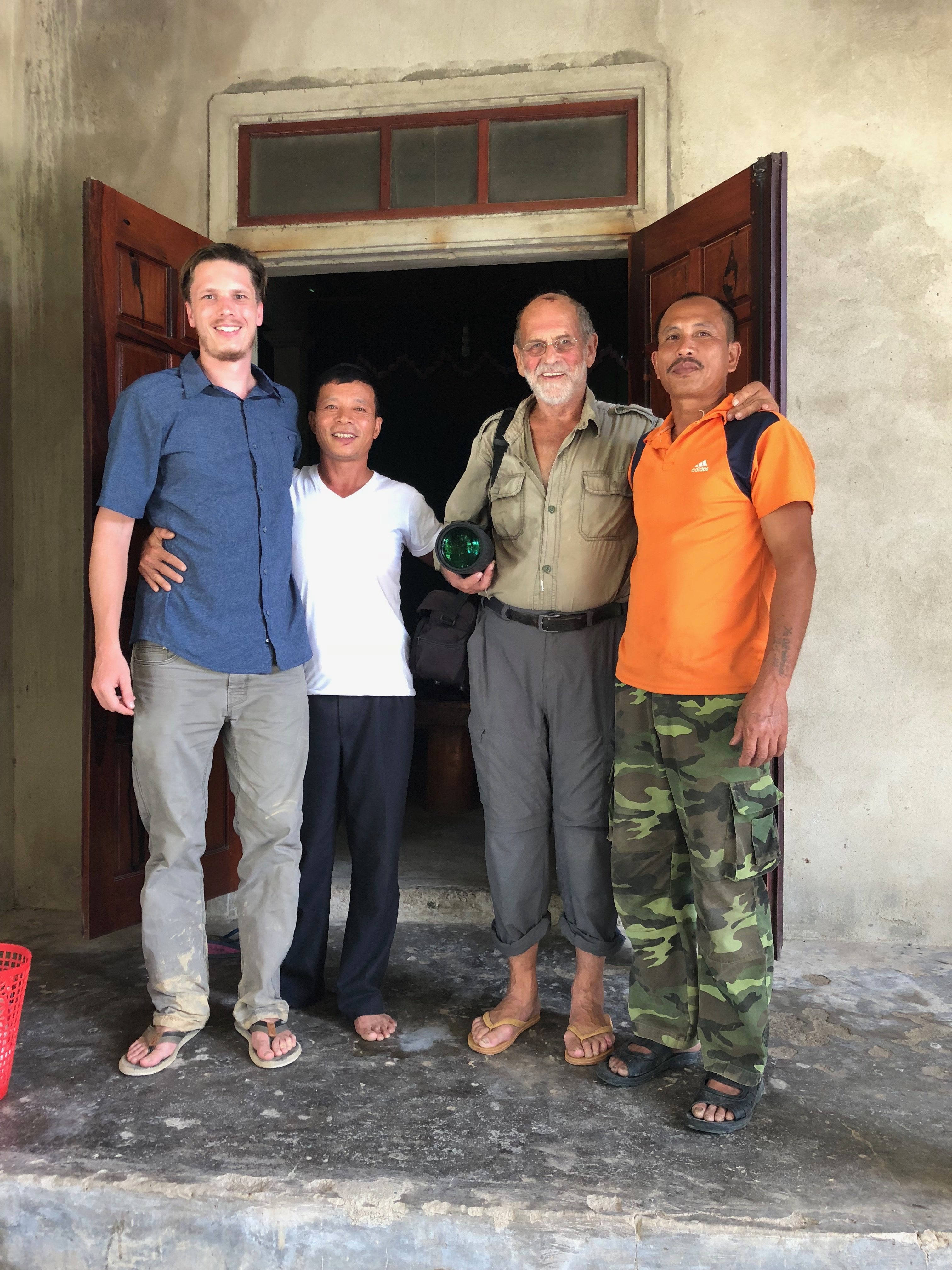 » FROM LEFT TO RIGHT: ADAM (EPRC DIRECTOR), TU (PROJECT LEADER), TILO (EPRC FOUNDER) AND HONG (PROJECT VOLUNTEER).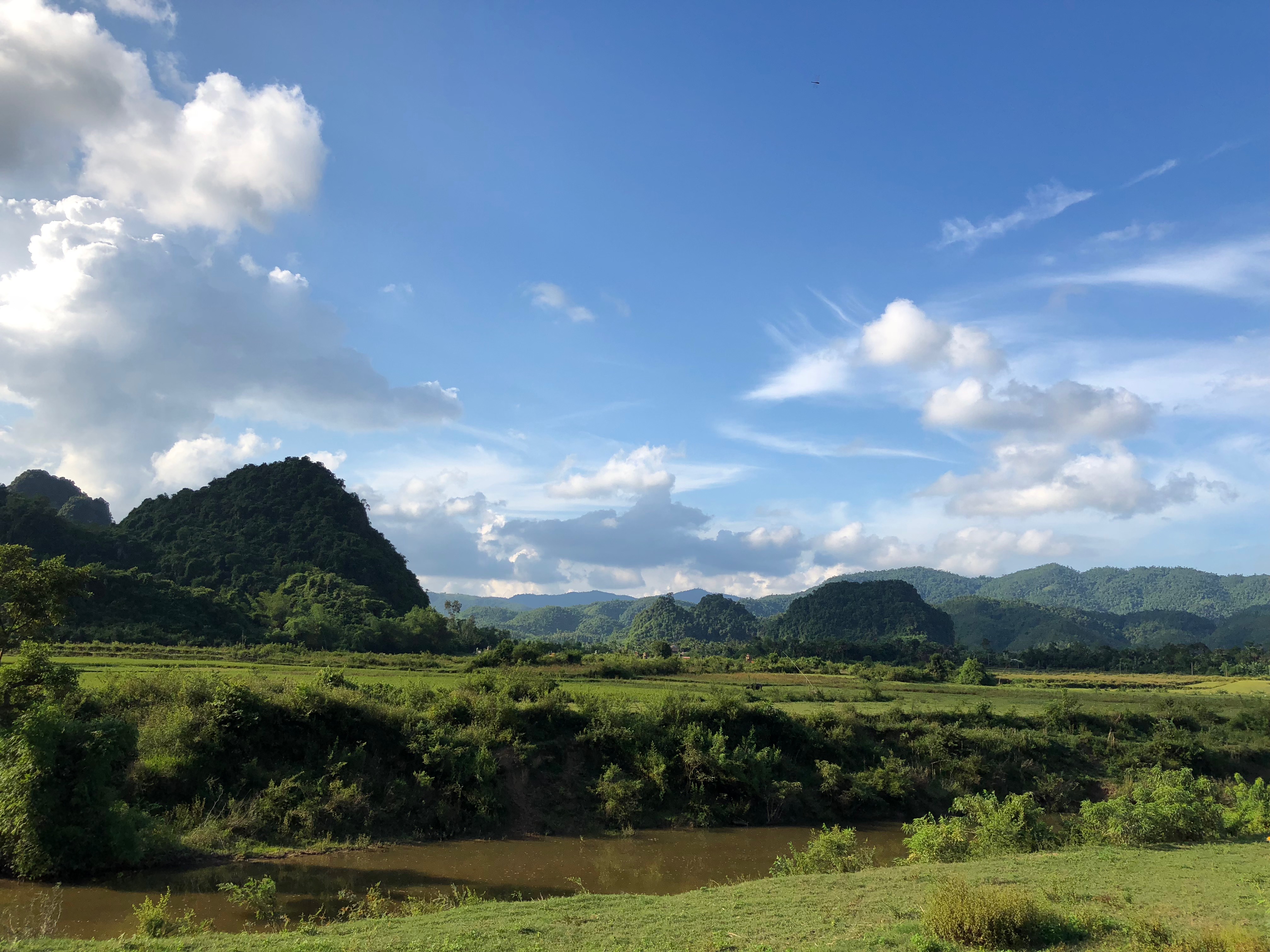 »  THE MOUNTAINS AROUND ĐỒNG HÓA VILLAGE.
As you may know, the Hatinh Langur is one of the many Vietnamese primates on the brink of extinction due to hunting and the loss of its natural habitat. One of the last remaining populations live in the limestone forests of Quảng Bình, where EPRC team came to see a very unique community conservation project.
In the village of Đồng Hóa, Tu (wearing a white t-shirt) was inspired to protect them after seeing television programmes about animal conservation, and took action after hearing about the work at the EPRC. He started to patrol the limestone mountain above the village, to protect a small group of Hatinh Langurs living there.
Thanks to his efforts, he has now got the authorities to protect the mountain and is monitoring the site with 3 other volunteer guards from the village. An interesting fact is that among them is Hong (wearing an orange t-shirt), an ex wildlife hunter whom Tu has persuaded to stop hunting and join him in the project.
While there, EPRC team met the local community and they were lucky enough to spot some of the Langurs with a telescope. It felt good to see how the villagers from Đồng Hóa got committed to saving this endangered specie and we wish them success!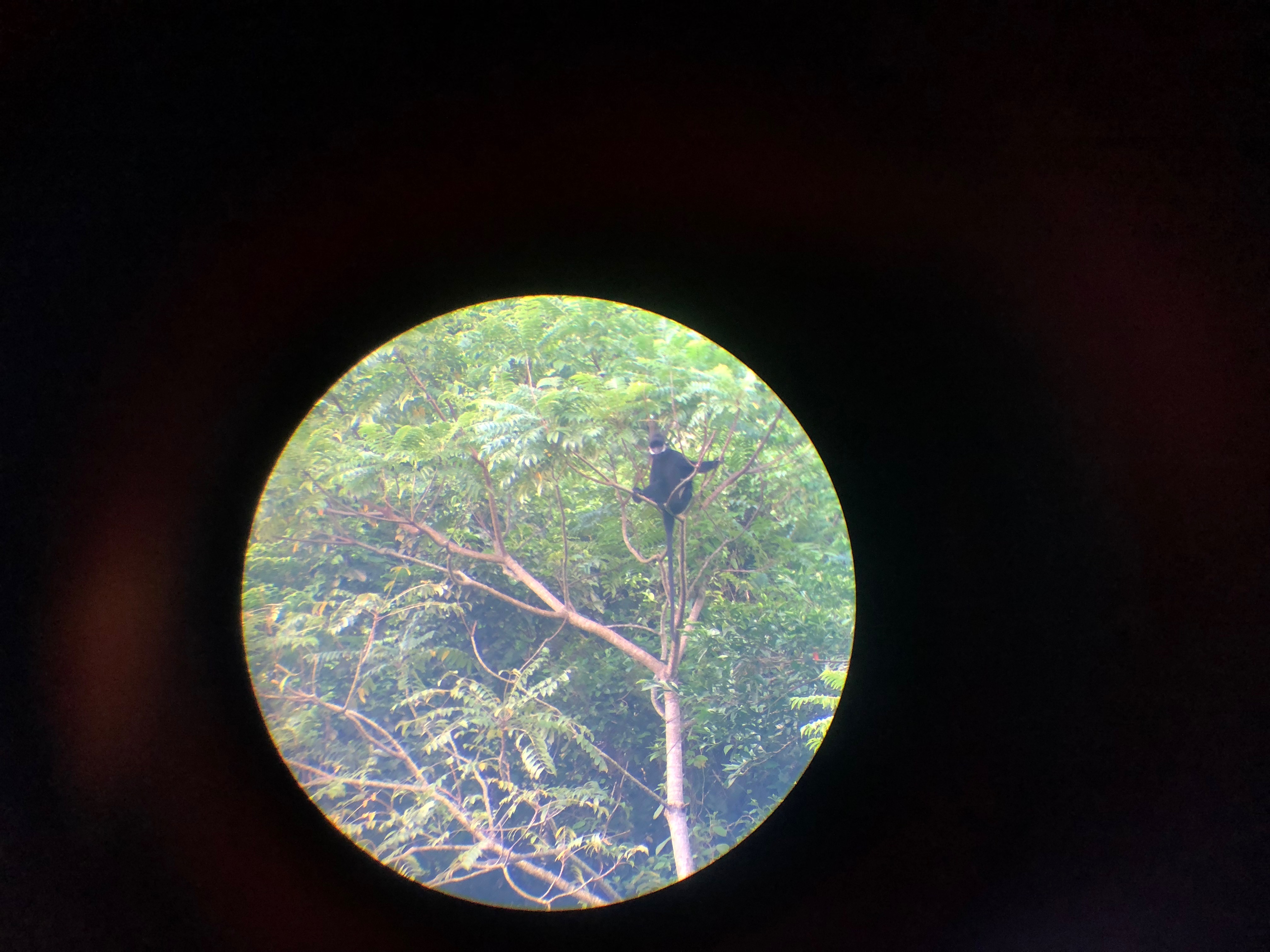 » HATINH LANGUR OBSERVED THROUGH THE TELESCOPE.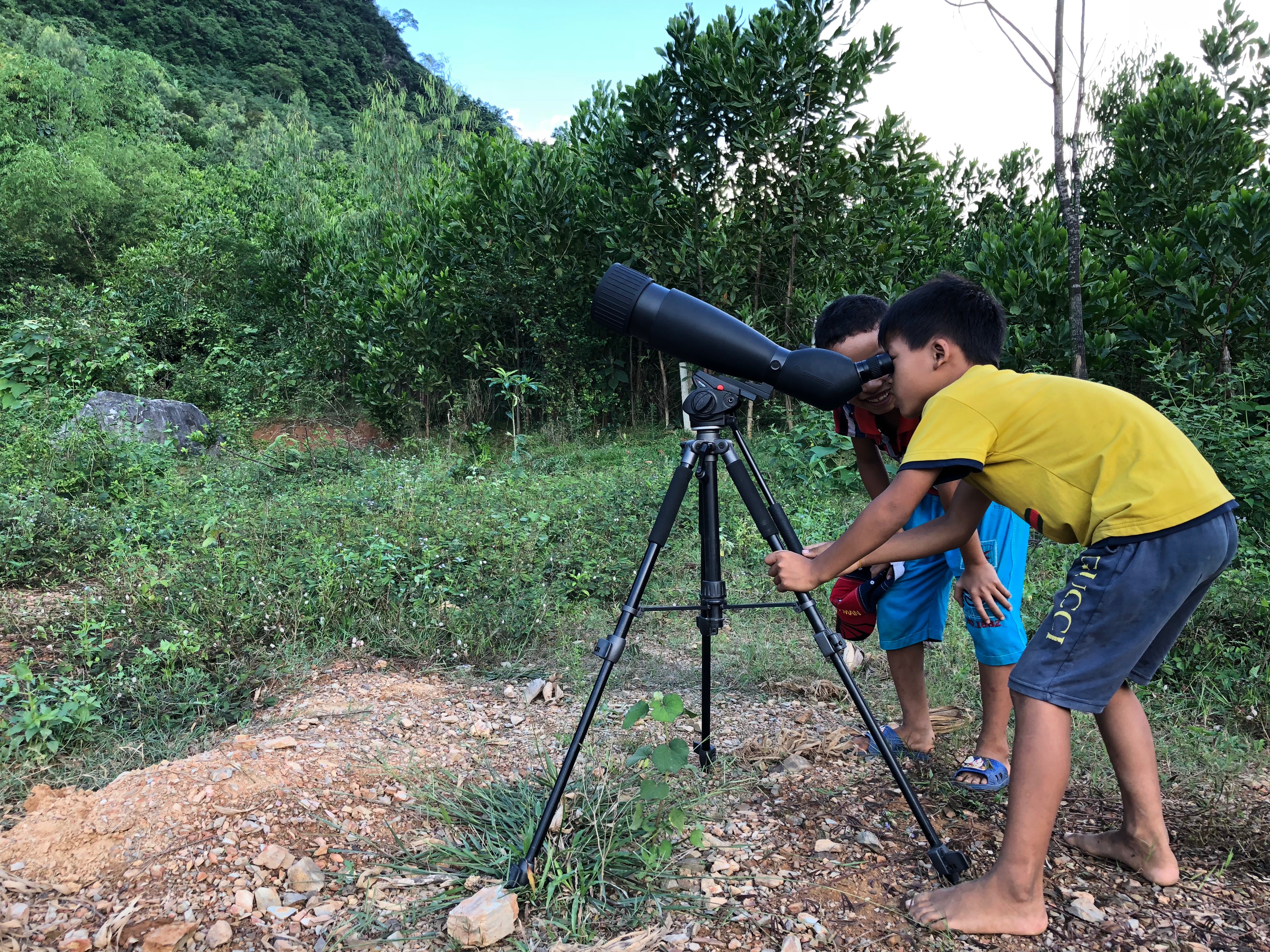 » LOCAL CHILDREN OBSERVING THE LANGURS.
(Visited 169 times, 1 visits today)