Last night November 16th, we made 2 rescue trips 4 rescued animals have safely arrived to EPRC and now in monitoring & recovery phrases
Featured in this rescue, it is the story of mother and baby Indochinese Gray Langurs in poor health health condition were found by Mr. Trinh Duc Manh, a local villager who living in the mountainous district of Lang Chanh, Thanh Hoa province. Manh then actively reported to the rangers to rescue.
Thank you Mr.Manh, If they could not meet you, perhaps the two Gray Langurs would have had an unfortunate end.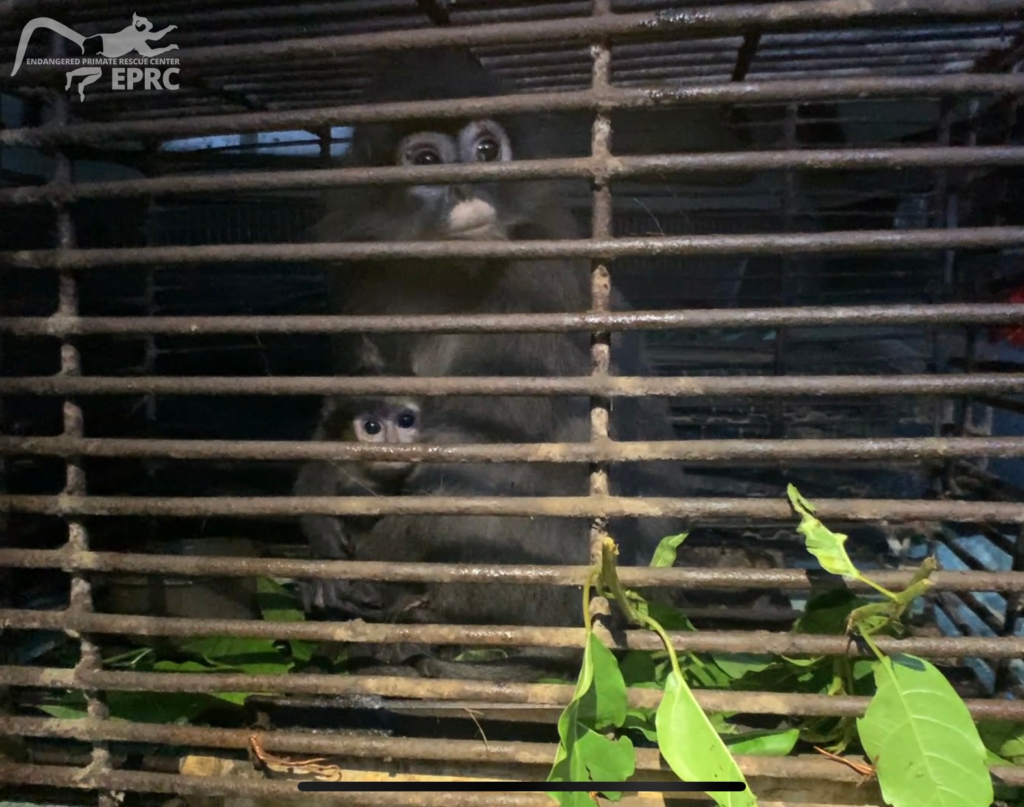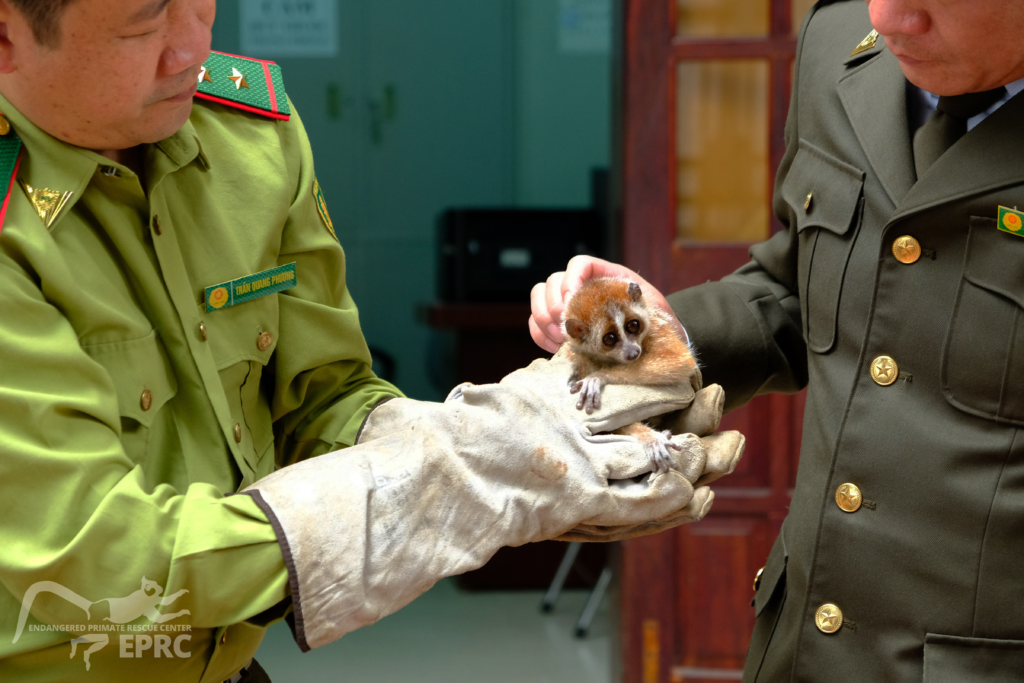 At the same night, 400 km to the north, polices and forest rangers at 2 provinces of Lang Son and Bac Giang have confiscated 2 Slow Loris individuals and contact to EPRC for rescue.
After finished a total distance of 1000 km, Currently, all 4 individuals are being cared for at the EPRC quarantine area. We will try our best to help them quickly recover to good health.

Please stay tuned for more updates, Thank you!
(Visited 144 times, 1 visits today)