Tết (Lunar New Year) With EPRC
Tet holiday (Lunar New Year) to the Vietnamese equals Christmas to the Christians, Diwali to the Indians, Khmer New Year to the Cambodians. And having to work while everyone else is celebrating would be everyone's last choice, including Mr. Long. This photo of the week introduces Mr. Long, one of our most dedicated keepers, to our readers and his Tet at EPRC.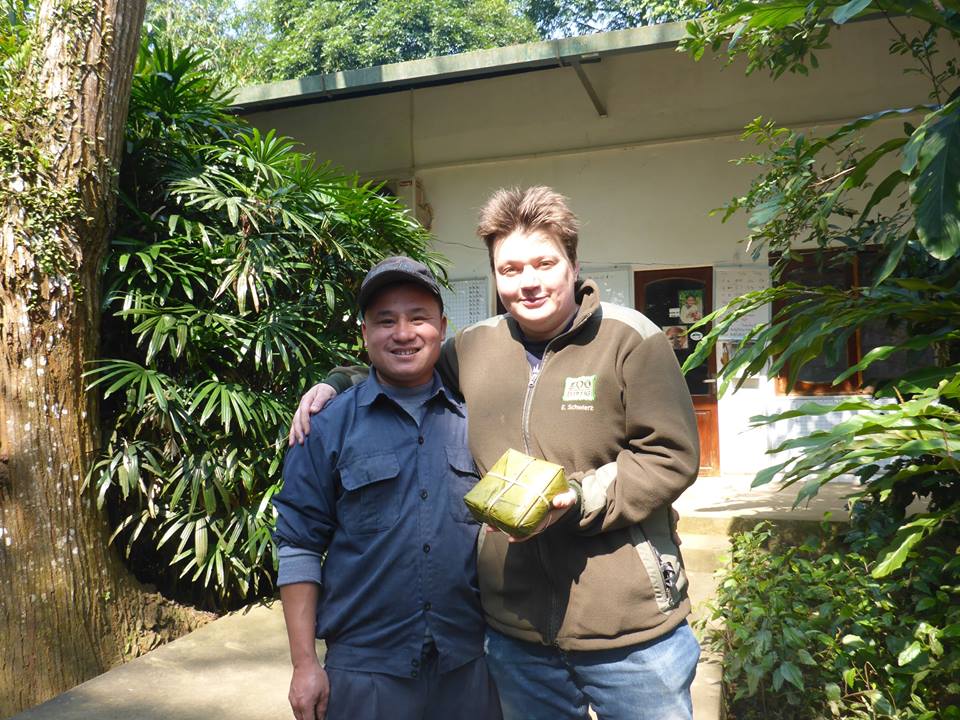 Being away from home in Tet holiday is the last thing anyone in Vietnam would want. But Mr.Long's second Tet in the center seems to be a lot less homesick when he's accompanied by a lot of smiles and laughter. Everyday, he would come to work in the same manners despite the temptation of Tet holiday's festivity and fat feasts: responsible, punctual and smiley. This picture is one second after I asked him for a photograph.
The most difficult thing about working in Tet holiday? I'd miss big moments with my family and friends, I wouldn't be able to help my wife out with the cooking, help my kids with the cleaning. Do I have any wish for the next year? A pay raise.
What more do you want to see in Photo of the Week? Join the discussion below and tell us what you think. Follow our Facebook page.
(Visited 179 times, 1 visits today)