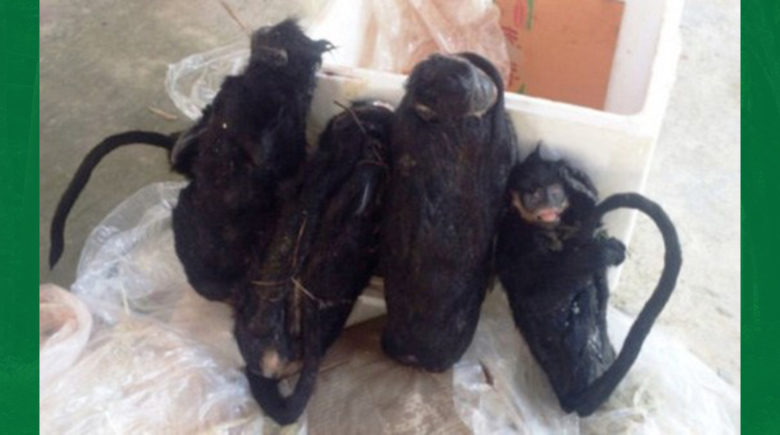 Wildlife Crimes in Vietnam
On the morning of October 2nd, the traffic police of Thanh Hoa province discovered a suspicious load on the back of a truck driving on the 1A highway through Truong Lam commune, Tinh Gia district. Turned out, four frozen endangered Hatinh langurs were concealed in styrofoam boxes with unclear origins.
According to dantri.com.vn, at around 1 a.m on October 2nd, the traffic police was carrying out their night patrol duty when they spotted a coach driving on the highway with signs of traffic violation. On-site inspection revealed the coach was transporting many styrofoam boxes. Suspecting that illegal products could be stored inside, the police examined the boxes and found out that four frozen wildlife that appeared to be the endangered Hatinh langurs were tied up in plastic bags. Without any surprise, the driver failed to present any origin paper of the wildlife in his coach.
Continue reading