The Most Adorable Primates Living In EPRC
This morning we went to check on the weight of our lorises to keep track of our animals' growth and took Beni, the Red-shanked douc langur, for a walk and play. Let's take a look some of the most adorable primates living in EPRC.
Beni was confiscated in Hue and then arrived at our center in November 2015 when he was estimated to be 9 months old. To lose one's family from such a young age usually imprints a certain degree of trauma on an animal's memory. For this very reason, we knew straight away that Beni will be received special attention from us before he can live harmoniously with other langurs in a big enclosure.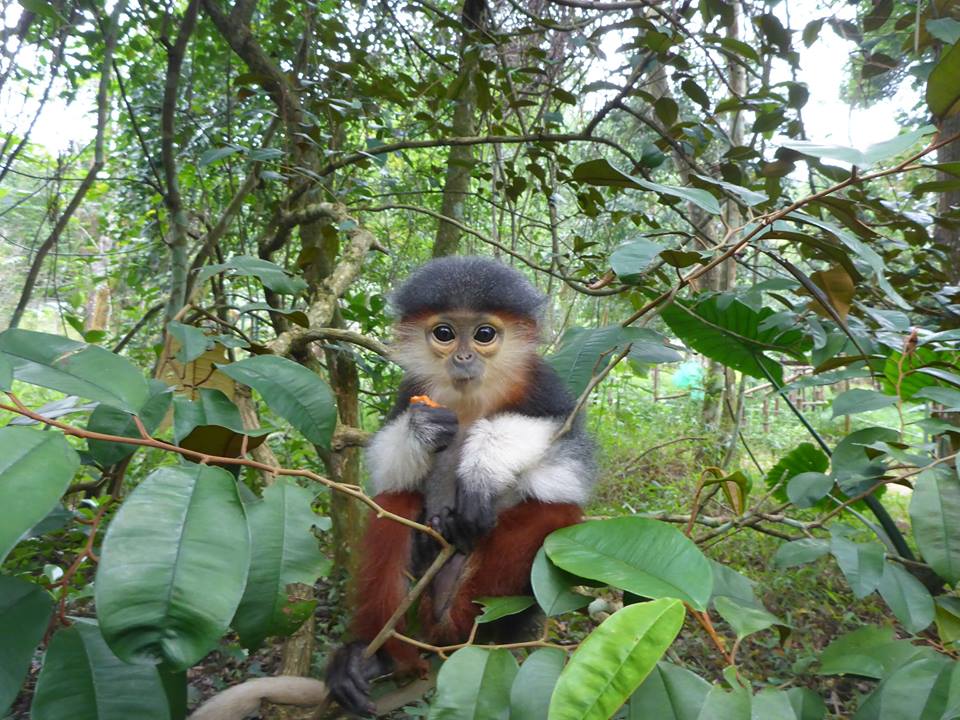 Continue reading